The marvel of the human body lies not just in the complexity of its individual systems but in the intricate symphony they perform together. One of the most fascinating and often overlooked aspects of this concert is the profound influence of the mind on the body. This article will dive into the intriguing intersection of mental health and male potency, exploring the compelling influence of the mind-body connection.
Part 1: The Nexus of Mental Health and Male Potency
Male potency, often gauged by the ability to achieve and maintain an erection suitable for sexual activity, is influenced by a complex interplay of physical, hormonal, and psychological factors. Of these, mental health stands as a powerful conductor, orchestrating a significant impact on sexual performance.
The relationship between mental health and male potency is a two-way street. While psychological issues can lead to erectile dysfunction (ED), conversely, the experience of ED can also precipitate or intensify mental health problems such as anxiety, depression, and low self-esteem.
Part 2: The Psychological Triggers
Several mental health issues can affect male potency:
Stress: Whether related to work, relationships, or personal matters, stress can alter the body's response to sexual stimulation, hindering erectile function.
Anxiety: Performance anxiety or excessive worry about sexual performance can create a negative feedback loop, exacerbating ED.
Depression: This condition is often linked with a reduced desire for sexual activity and can contribute to ED.
Mental Trauma: Past sexual or emotional trauma can manifest as sexual dysfunction, including ED.
Part 3: Unraveling the Biological Link
The mind's influence on male potency is not purely psychological but has a deep-rooted biological basis. When the brain encounters stress, anxiety, or depression, it signals the release of hormones such as adrenaline and cortisol. These hormones can constrict blood vessels, including those needed for an erection, thereby inhibiting sexual function.
Moreover, chronic mental health issues can lead to long-term hormonal imbalances and changes in the nervous system, further impacting sexual health.
Part 4: Breaking the Silence: The Role of Open Conversation
Social stigma and embarrassment often shroud conversations about male potency, making it difficult for many men to seek help. Encouraging open discussion about mental health and sexual well-being can help break this silence, fostering an environment where men feel comfortable seeking the support they need.
Part 5: Comprehensive Treatment: The Mind and Body Approach
Addressing the impact of mental health on male potency requires a comprehensive approach that considers both psychological and physical aspects.
Psychological Counseling and Therapy: Cognitive-behavioral therapy and sex therapy can help manage stress, anxiety, and other psychological issues affecting sexual function.
Mindfulness Practices: Techniques such as meditation, yoga, and progressive muscle relaxation can help reduce stress and improve the mind-body connection.
Lifestyle Modification: Regular physical activity, a healthy diet, sufficient sleep, and avoiding harmful substances like alcohol and tobacco can enhance both mental health and sexual function.
Medical Intervention: In some cases, medications or other medical treatments may be necessary to manage ED. Always consult with a healthcare provider for personalized advice.
Part 6: Neurochemical Pathways: From the Brain to Erectile Function
The link between the brain and sexual function is facilitated by complex neurochemical pathways. When a man is sexually aroused, his brain sends signals to nerve cells in the penis to release nitric oxide. This chemical triggers a chain of events that ultimately leads to an erection. However, when a man is stressed, anxious, or depressed, the brain's neurochemical balance can be disrupted, impairing this signal transmission and potentially causing erectile dysfunction.
Part 7: The Social Aspect of Male Potency
A man's potency and sexual performance can have profound effects on his relationships and social interactions. Experiencing ED can lead to a decrease in self-esteem and confidence, causing difficulties in intimate relationships and potentially leading to withdrawal from social activities. Conversely, supportive social relationships can play a crucial role in managing mental health issues and mitigating their impact on erectile function.
Part 8: Beyond the Bedroom: Broader Health Implications
ED is not just a bedroom issue; it can be a warning sign of other health problems. Since the blood vessels in the penis are smaller and can clog up sooner than those in the heart, brain, or elsewhere, ED can be an early signal of cardiovascular disease. Therefore, addressing ED and its underlying mental health issues can help improve not only sexual health but overall health and longevity.
Part 9: The Future of Treatment: Personalized and Integrative Care
As we understand more about the mind-body connection, the future of treating conditions like ED looks increasingly personalized and integrative. This approach might include not only standard medical treatments like PDE5 inhibitors (Viagra, Cialis) but also a range of complementary therapies. These could involve cognitive-behavioral therapy, couples counseling, stress management techniques, lifestyle modifications, and potentially even cutting-edge treatments like neurofeedback or neuromodulation.
Conclusion: The Mind-Body Symphony Continues
The intricate dance between mental health and male potency underscores the deep-seated connection between the mind and body. Recognizing and addressing this connection can lead to more effective treatments and better outcomes for men dealing with ED. As we continue to learn more about this fascinating interplay, we can look forward to an even more comprehensive and holistic approach to sexual health. In the end, by respecting and nurturing our mind-body symphony, we can improve not only our sexual well-being but our overall quality of life.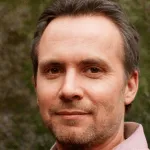 Dear customers, be informed that all the information on this website was originally provided by the Ajanta Pharma Ltd. manufacturer of the Kamagra® remedy for men. Medical articles are reviewed by me. You may follow my biography.