The age-old adage, "You are what you eat," rings especially true when it comes to male potency. An array of research findings have illuminated the crucial role of nutrition in influencing erectile function. This article explores the remarkable connection between the dinner table and bedroom performance, unveiling how specific foods can fuel virility by bolstering erectile function.
The Nutritional Framework for Male Potency
Erectile function hinges on a complex interplay of vascular, neurological, and hormonal factors, all of which can be influenced by what a man consumes. Consuming a heart-healthy diet helps maintain robust blood flow to the penis, supports nerve function, and regulates hormonal balance, all of which contribute to healthy erectile function.
Power Foods for Potency
Certain foods can particularly support erectile function. Incorporating these "power foods" into your diet can contribute to overall health and specifically enhance male potency.
Leafy Greens and Beets: Rich in nitrates, these vegetables help dilate blood vessels, improving blood flow to the penis.
Dark Chocolate: Dark chocolate is rich in flavonoids, antioxidant compounds that boost blood flow and support the health of your blood vessels.
Oysters and Other Shellfish: Celebrated as aphrodisiacs, they are high in zinc, which plays a pivotal role in hormone production, including testosterone.
Tomatoes and Pink Grapefruit: These are rich in lycopene, a phytonutrient that's good for circulation and heart health.
Pistachios: A study published in the International Journal of Impotence Research found that men who consumed pistachios for several weeks experienced significant improvement in blood flow and ED symptoms.
Fish: Salmon, mackerel, tuna, and sardines are rich in omega-3 fatty acids, which improve blood flow and heart health.
Watermelon: This refreshing fruit is rich in L-citrulline, an amino acid that can help make erections harder.
Beyond Individual Foods: The Impact of Dietary Patterns
While incorporating certain foods into your diet can enhance erectile function, it's essential to remember the broader dietary context. Consuming power foods alongside unhealthy food options can negate their benefits. As such, adopting overall healthy dietary patterns is crucial. The Mediterranean diet, characterized by high intake of fruits, vegetables, whole grains, lean proteins, and healthy fats, has been consistently associated with lower incidence of ED.
What to Avoid
Just as certain foods can support erectile function, others can impair it. Limiting or avoiding the following can contribute to better erectile health:
Processed Foods: These are often high in sodium, which can increase blood pressure and hamper blood flow.
Refined Grains and Sugary Foods: These can cause insulin resistance and lead to obesity, both of which can negatively impact erectile function.
Alcohol: Excessive consumption can depress the central nervous system, inhibiting sexual reflexes.
Saturated and Trans Fats: These can clog arteries, restricting blood flow to the penis.
A Closer Look at Nutrients and Erectile Function
Understanding the role of certain nutrients in male sexual health can help us appreciate why these power foods are so effective:
Arginine: This amino acid boosts nitric oxide production, enhancing blood flow to the penis. Foods like poultry, fish, and dairy are rich in arginine.
Zinc: This mineral plays a vital role in testosterone production, influencing sex drive and erectile function. Oysters, beef, pork, and chicken are excellent sources of zinc.
Folic Acid: Deficiency of this B vitamin can lead to elevated homocysteine levels, which is associated with an increased risk of erectile dysfunction. Leafy green vegetables, whole grains, and citrus fruits are high in folic acid.
Vitamin E: This vitamin's antioxidant properties protect cells from damage and improve blood flow. Nuts, seeds, and green leafy vegetables are rich in vitamin E.
The Impact of Hydration on Erectile Function
Water plays a vital role in all bodily functions, including circulation and nerve impulse transmission. Dehydration can decrease blood volume, impair mood, and reduce sexual arousal. Therefore, maintaining adequate hydration is also critical for erectile health.
Supplements for Male Potency
In addition to a healthy diet, certain supplements may support male potency. Always consult a healthcare provider before starting any new supplement regimen:
L-arginine: This supplement can enhance nitric oxide production, boosting blood flow to the penis.
Ginseng: Known as the "herbal Viagra," ginseng has been shown in some studies to improve erectile function.
Yohimbe: Derived from an African tree's bark, yohimbe has been shown to alleviate ED symptoms. However, it can cause serious side effects, so it should be used under a doctor's supervision.
The Interplay of Nutrition, Lifestyle, and Male Potency
While diet plays a significant role in erectile health, it's part of a larger lifestyle picture. Regular physical activity, adequate sleep, stress management, and avoiding smoking and excessive alcohol can synergistically enhance the benefits of a healthy diet on erectile function.
Overcoming Nutritional Hurdles: Practical Tips for Dietary Change
Transforming dietary habits can be challenging. Here are some practical tips for making these changes more manageable:
Gradual Change: Small, incremental changes often lead to more sustainable habits. Start by incorporating one or two power foods into your diet, gradually adding more over time.
Experiment with Recipes: Healthy food doesn't have to be boring. Explore new recipes to make these foods enjoyable and exciting.
Mindful Eating: Paying attention to what you eat and savoring your food can make you more aware of your dietary habits and help you enjoy your meals more.
Conclusion: Nutrition as a Pathway to Potency
When it comes to maintaining erectile function and overall sexual health, what you eat can have a profound impact. By understanding the connection between nutrition and male potency, you can empower yourself to make dietary choices that fuel virility. The path to better sexual health might be as close as your kitchen, offering a delicious and nourishing journey towards improved potency.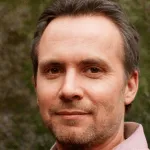 Dear customers, be informed that all the information on this website was originally provided by the Ajanta Pharma Ltd. manufacturer of the Kamagra® remedy for men. Medical articles are reviewed by me. You may follow my biography.