Introduction
Brief overview of male impotence (Erectile Dysfunction, ED)
Male impotence, medically known as erectile dysfunction (ED), is a prevalent condition that affects an estimated one-third of men at some point in their lives. It is characterized by a consistent inability to achieve or maintain an erection sufficient for satisfactory sexual performance. Though occasional episodes of erectile difficulties are common and usually not a cause for concern, ongoing problems can lead to stress, impact self-confidence, and cause relationship strain.
Erectile dysfunction can be a complex condition, as it often involves both physical and psychological factors. Physically, an erection is a result of increased blood flow into the penis, usually stimulated by sexual thoughts or direct contact with the penis. When the intricate process of arousal is disrupted—perhaps by issues with blood flow, nerve supply, or hormones—ED can occur.
Various risk factors can contribute to the development of erectile dysfunction, including underlying health issues like heart disease, diabetes, obesity, and hypertension. Certain medications, alcohol or drug use, smoking, and poor lifestyle habits can also increase the risk of ED. Additionally, psychological conditions such as depression, anxiety, and stress can play a significant role in ED.
Understanding the nature of erectile dysfunction is the first step toward managing the condition and maintaining or regaining sexual health. It's crucial to remember that while erectile dysfunction can be a challenging issue to face, it is also a common one—and with the right treatment and care, most men can successfully overcome ED.
The emotional impact of ED on relationships
Erectile dysfunction (ED) doesn't only affect the individual experiencing it; its impact often extends to their intimate relationships. The emotional toll that ED can impose on a relationship can be significant, but it's important to note that it varies between couples, influenced by factors such as communication dynamics, relationship quality, and personal resilience.
A primary emotional repercussion of ED within a relationship is a sense of lost intimacy. Erectile dysfunction can lead to decreased frequency or quality of sexual encounters, which can affect a couple's emotional connection and mutual satisfaction. For some couples, this loss of physical intimacy can create distance, leading to feelings of frustration, rejection, or inadequacy in both partners.
The man experiencing ED may feel embarrassed, anxious, or depressed about their inability to perform sexually, which may lead to a decrease in self-esteem or self-worth. They may also experience performance anxiety, which can exacerbate the problem, creating a vicious cycle.
For the partner, it's not uncommon to internalize the issue. They may feel unattractive or undesired, questioning their ability to satisfy their partner sexually. They might also feel helpless or confused about how to provide support.
Moreover, the inability to openly communicate about the problem can lead to misinterpretations, assumptions, and unaddressed emotional hurt. It can become a silent wedge, driving the couple apart if left unmanaged.
However, it's crucial to remember that these challenges can be overcome. By addressing the issue head-on, engaging in open and empathetic communication, and seeking appropriate help, couples can navigate the emotional impact of ED and potentially strengthen their bond in the process.
Thesis statement: The need for couples' strategies in coping with ED
Erectile dysfunction (ED), while often viewed as an individual issue, extends far beyond the person experiencing it, affecting intimate relationships and the emotional well-being of both partners. As such, the approach to managing ED must also extend beyond the individual. This gives rise to the need for strategies that couples can implement together when coping with ED.
Implementing couples' strategies can help in several ways. Firstly, it facilitates open communication, helping both parties express their feelings and concerns regarding the condition, and promoting mutual understanding. Secondly, it encourages shared decision-making when seeking professional help and determining treatment plans, which can improve adherence and satisfaction. Lastly, a couple-focused approach promotes emotional support, enabling the relationship to withstand the emotional toll of ED and even become stronger in the process.
Hence, the focus of this article will be to explore the importance of adopting couples' strategies in navigating the journey of coping with erectile dysfunction. From fostering open communication to seeking professional help, from implementing individual coping mechanisms to rediscovering intimacy, and from strengthening emotional bonds to utilizing available resources – these strategies can help reignite the flame of intimacy and ensure the continuity of a fulfilling relationship amidst the challenge of ED.
Understanding Male Impotence
Definition and types of ED
Erectile dysfunction (ED), often referred to as impotence, is a medical condition characterized by the consistent inability to achieve or maintain an erection firm enough for sexual intercourse. While occasional episodes of erectile difficulties are common and usually not a cause for concern, ongoing issues may indicate the presence of ED.
ED can be categorized into two main types: primary and secondary.
Primary erectile dysfunction refers to the lifelong presence of the condition, where a man has never been able to achieve or maintain a satisfactory erection. This type is relatively uncommon and is often linked to severe psychological issues, deep-rooted emotional trauma, or certain congenital conditions.
Secondary erectile dysfunction, on the other hand, is the most common type. Men with secondary ED have had periods of normal erectile function but have become unable to obtain or sustain an erection. This type can be caused by a variety of factors, including physical health conditions like heart disease, diabetes, obesity, or neurological disorders, certain medications, lifestyle habits such as excessive alcohol consumption or smoking, and psychological factors like stress, anxiety, or depression.
Furthermore, ED can also be classified based on its causative factors:
Organic or physical ED: This type is caused by bodily conditions affecting blood flow, nerve supply, or hormone levels. These include heart disease, diabetes, hormonal imbalances, and neurological disorders.
Psychogenic ED: In this case, psychological factors such as stress, anxiety, depression, or relationship problems are the primary causes of erectile dysfunction.
Mixed ED: In many cases, both organic and psychogenic factors contribute to the condition.
Identifying the type of ED is crucial, as it helps tailor the most effective treatment approach and can provide insights into potential underlying health issues that need to be addressed.
Causes and contributing factors
The causes of erectile dysfunction (ED) are often multifactorial and can be categorized into physical, psychological, and lifestyle-related factors.
Physical Causes: These are typically related to the condition of the vascular system, nervous system, or the hormonal balance of the body. Common physical causes include:

Cardiovascular diseases: Conditions like atherosclerosis (hardening of the arteries) and heart disease can restrict blood flow to the penis, leading to ED.
Diabetes: Chronic high blood sugar levels can cause nerve damage and impair blood flow, both of which are crucial for achieving an erection.
Hormonal disorders: Conditions like hypogonadism (low testosterone levels) can lead to ED. Additionally, an overactive or underactive thyroid can also cause ED.
Neurological conditions: Disorders such as Parkinson's disease, multiple sclerosis, stroke, or spinal cord injuries can affect the nerve signals necessary for an erection.
Medications: Certain medications, including antihypertensives, antidepressants, and some prostate medications, can cause ED as a side effect.

Psychological Causes: Since sexual arousal begins in the brain, psychological issues can significantly impact erectile function. Key psychological causes include:

Mental health disorders: Conditions like depression, anxiety, and post-traumatic stress disorder (PTSD) can affect libido and sexual function.
Stress: High levels of stress can interfere with the brain's ability to send signals to the rest of the body to initiate an erection.
Relationship issues: Conflict, dissatisfaction, or communication problems within a relationship can contribute to ED.

Lifestyle-Related Factors: Certain habits and lifestyle choices can increase the risk of developing ED, including:

Tobacco use: Smoking can cause or worsen ED by damaging the blood vessels that supply the penis.
Alcohol and substance abuse: Chronic heavy drinking or illicit drug use can lead to ED.
Obesity: Being overweight can cause — or worsen — ED.
Sedentary lifestyle: Physical inactivity can increase the risk of ED.
In many cases, ED results from a combination of these factors. It's also worth noting that any condition that causes general inflammation in the body can potentially lead to ED by harming blood vessels and reducing blood flow. Moreover, ED can also be an early warning sign of a more serious illness, like heart disease or diabetes, which is why it's essential not to ignore ongoing erectile issues.
How ED can affect intimacy and relationship dynamics
Erectile dysfunction (ED) can profoundly influence intimacy and relationship dynamics, often creating a ripple effect that goes beyond the sexual aspect of a relationship. Understanding these implications can help couples navigate these changes more effectively.
Loss of Intimacy: An obvious and immediate consequence of ED is a decrease in sexual intimacy. Sexual activity might become less frequent or satisfying, or it might cease altogether. This can lead to feelings of frustration, rejection, or inadequacy in both partners, potentially creating a sense of distance or disconnect.
Emotional Distress: ED can trigger various negative emotions in both partners. The individual with ED may experience feelings of embarrassment, guilt, anxiety, or depression about their condition. For their partner, it's not uncommon to feel rejected, unattractive, or worried about their partner's health. These emotional responses, if not adequately addressed, can create emotional tension and strain the relationship.
Changes in Relationship Dynamics: When a man experiences ED, it can change the power dynamics within a relationship. It might make the man feel less confident or masculine, or it might shift the balance of who initiates sexual activity. These changes can further contribute to feelings of resentment, frustration, or insecurity.
Communication Barriers: Discussing ED can be challenging due to the sensitive and intimate nature of the subject. It might lead to avoidance, denial, or blame, leading to communication breakdowns. Effective communication about ED is crucial to understanding each other's feelings and finding solutions together.
Impact on Self-esteem and Self-worth: ED can negatively impact a man's self-perception, leading to a decrease in self-esteem or self-worth. This can affect the way they interact within the relationship and may lead to withdrawal or avoidance of intimate situations.
Emotional Isolation: Without proper communication or understanding, both partners may feel emotionally isolated—like they are dealing with the situation alone. This can further enhance feelings of loneliness, resentment, or disconnect.
While ED can impact relationships in many ways, it's important to note that these challenges can be overcome. With open communication, mutual understanding, and appropriate professional help, couples can navigate the complexities of ED and maintain or even enhance their emotional bond.
Opening the Lines of Communication
Discussing the importance of communication in managing ED
The role of communication in managing erectile dysfunction (ED) cannot be overstated. Open, honest, and empathetic dialogue is foundational in navigating the journey of ED as a couple. Here are several reasons that highlight its importance:
Reduces Misunderstandings: ED can lead to misunderstandings in a relationship. A partner may misinterpret the symptoms as a lack of attraction or desire, while the person with ED may misinterpret their partner's reactions as blame or criticism. Open communication can prevent these misunderstandings by providing a platform to express feelings, concerns, and expectations.
Encourages Emotional Support: Discussing ED can pave the way for emotional support and empathy. This can enhance the emotional bond between partners and help them navigate the emotional implications of ED together. It helps the couple to see the problem as a shared challenge, rather than an individual's issue.
Facilitates Shared Decision-making: Communication allows for shared decision-making when seeking professional help and determining treatment plans. It ensures that both partners' perspectives and concerns are taken into account and can enhance satisfaction with the treatment process.
Promotes Adaptation and Problem-solving: Conversations about ED can encourage the exploration of alternative forms of intimacy and help a couple adapt to changes in their sexual relationship. It can also help partners work together to address lifestyle factors that might be contributing to ED.
Reduces Performance Anxiety: Open communication can reduce performance anxiety and the pressure to perform, as partners can express their understanding, reassurance, and continued commitment to the relationship.
Facilitates Treatment Adherence: Communication can improve adherence to treatment regimens. It allows partners to support each other in managing medication schedules, doctor's appointments, and lifestyle modifications.
Remember, the way couples communicate about ED can make a significant difference in how well they cope with the condition. It might feel uncomfortable at first, but with practice, patience, and understanding, open communication can enhance both the sexual and emotional health of the relationship.
Practical tips for starting the conversation about ED
Starting a conversation about erectile dysfunction (ED) can be challenging due to the sensitive nature of the topic. However, open communication is vital for navigating the path to recovery and maintaining intimacy in a relationship. Here are some practical tips for initiating this critical discussion:
Choose the Right Time and Place: Find a quiet, comfortable place where you won't be interrupted. Choose a time when both of you are calm and relaxed. Avoid having this conversation immediately before or after sexual activity or during times of stress.
Prepare What You Want to Say: Prior to the discussion, take some time to think about what you want to express. Clarifying your thoughts can help you communicate more effectively and reduce anxiety about the conversation.
Use "I" Statements: Try to frame your thoughts and feelings using "I" statements instead of "you" statements. This can help avoid blame and defensiveness. For instance, say "I feel worried about our intimacy" instead of "You don't want me anymore."
Express Empathy and Understanding: Reinforce that ED is a medical condition, not a personal failing, and reassure your partner of your understanding and support. This can help alleviate feelings of guilt or inadequacy that your partner might be experiencing.
Encourage Open Expression of Feelings: Encourage your partner to share their feelings and listen without interrupting or judging. This can help your partner feel more comfortable discussing ED and its impact.
Discuss Your Concerns: Openly discuss any concerns or fears you have about the effects of ED on your relationship and intimacy.
Propose Seeking Help Together: Suggest seeking help from a healthcare provider and convey your willingness to be involved in the process, whether that means attending appointments together or supporting lifestyle changes.
Be Patient: Remember that it might take time for your partner to digest the conversation and respond. Allow them this time and be patient with their reactions.
By starting the conversation about ED, you take the first step towards finding a solution together. Keep in mind that it might take several discussions to fully address the issue, and that's okay. The goal is to foster open, ongoing communication about ED, so it becomes a shared journey rather than an individual struggle.
Strategies for maintaining open, supportive, and non-judgmental dialogue
Maintaining an open, supportive, and non-judgmental dialogue is crucial when addressing sensitive topics like erectile dysfunction (ED). Here are some strategies that can help facilitate this kind of communication:
Active Listening: Practice active listening. This involves giving your full attention, avoiding interruptions, and providing non-verbal cues of understanding such as nodding. Follow up with open-ended questions or reflections to demonstrate your engagement and understanding.
Regular Check-ins: Regularly check in on each other's feelings and experiences regarding ED. This ongoing communication can help prevent misunderstandings or feelings of isolation.
Encourage Honesty: Foster an environment where both partners feel safe to express their thoughts and feelings honestly. Reassure each other that it's okay to share fears, frustrations, and disappointments.
Avoid Blame Language: Use neutral language and avoid assigning blame or responsibility for the situation. Focus on the issue, not the individual, and recognize that ED is a medical condition, not a personal failing.
Emotional Validation: Validate each other's feelings and experiences. It's essential to understand that it's normal to have a range of emotions about ED. Acknowledge these feelings as valid and encourage their expression.
Reinforce Partnership: Emphasize that you are in this together. This shared understanding can help reinforce the sense of partnership and shared responsibility.
Show Empathy and Compassion: Show empathy and compassion in your responses. Acknowledge your partner's feelings and reassure them of your support and understanding.
Seek Outside Help: If discussions become too heated or unproductive, consider seeking help from a counselor or a sex therapist. Professional guidance can provide tools and strategies to navigate difficult conversations.
Respect Boundaries: Recognize and respect each other's emotional boundaries. If a discussion becomes too intense or distressing, it's okay to pause and continue later.
By implementing these strategies, couples can foster a supportive dialogue that can help navigate the challenges of ED together. It's important to remember that these strategies might not come naturally and can require conscious effort and practice. However, with time, they can significantly improve communication and understanding between partners dealing with ED.
Seeking Professional Help
When to consult a healthcare professional
Erectile dysfunction (ED) is a medical condition, and as such, it's important to consult with a healthcare professional when it arises. Here are several circumstances when you should consider seeking professional help:
Persistent Symptoms: If the symptoms of ED persist, it's important to seek help from a healthcare provider. While occasional difficulties with erections are not unusual, consistent issues with maintaining or achieving an erection should be addressed with a medical professional.
Worsening Symptoms: If you've been experiencing ED and the symptoms are getting worse or more frequent, it's time to consult a healthcare provider. Worsening symptoms might indicate an underlying health issue that needs to be addressed.
Emotional Distress: If ED is causing significant emotional distress, anxiety, depression, or affecting your quality of life or relationship, don't hesitate to seek help. Mental health professionals can provide support and strategies to manage these psychological impacts.
Other Health Concerns: ED can sometimes be a symptom of other underlying health conditions like diabetes, heart disease, hormonal imbalances, or neurological conditions. If you have other health concerns or symptoms, consult a healthcare provider. Early detection and treatment of these conditions can also help manage ED.
Failure of Home Remedies: If you've tried home remedies or lifestyle changes and they have not been effective in improving your ED, it's advisable to consult a healthcare provider. Medical treatments, including medications, can be highly effective for managing ED.
Questions or Concerns: If you have any questions or concerns about ED, whether about its causes, effects on your relationship, treatment options, or how to discuss it with your partner, a healthcare professional can provide helpful and accurate information.
Remember, it's never too early to seek help for ED. Even if you're not sure whether what you're experiencing is normal, a consultation with a healthcare provider can provide clarity and peace of mind. It can also lead to earlier treatment and better outcomes. Additionally, involving your partner in consultations can help them understand the condition better and foster a supportive and cooperative approach to managing ED.
Understanding the role of counseling and sex therapy
Counseling and sex therapy can play an integral role in managing erectile dysfunction (ED). These therapeutic interventions focus on the psychological and interpersonal aspects of sexual function and can be effective both individually and in conjunction with medical treatments. Here's a deeper understanding of their roles:
Address Psychological Factors: ED can often have psychological triggers such as stress, anxiety, depression, or low self-esteem. Counselors and sex therapists are trained to help individuals and couples address these underlying issues, potentially improving erectile function and overall sexual satisfaction.
Improve Communication: These professionals can provide tools and strategies to improve communication between partners, fostering a better understanding and a more supportive environment. This can reduce performance anxiety and enhance intimacy, even in the face of ongoing erectile difficulties.
Enhance Emotional Well-being: The emotional impact of ED can be significant, leading to feelings of inadequacy or frustration. Counseling and sex therapy can help men and their partners navigate these emotions, promoting better emotional well-being.
Provide Education: Sex therapists can provide education about sexual response and techniques to enhance sexual function and satisfaction. They can debunk myths about masculinity and sexual performance and foster a healthier, more realistic understanding of sexuality.
Explore Alternative Forms of Intimacy: Sex therapy can help couples explore and embrace alternative forms of sexual expression and intimacy, ensuring a fulfilling sexual relationship even if erectile difficulties persist.
Support Medical Treatments: For some men, ED medications might not work optimally due to psychological barriers or a lack of sexual arousal. In these cases, sex therapy can complement medical treatments by addressing these underlying issues.
Facilitate Treatment Adherence: Counseling can improve adherence to medical treatments by addressing concerns or fears about the treatment and by providing encouragement and support.
Remember, seeking help from a mental health professional for ED is not a sign of weakness. Instead, it reflects a proactive approach to improving your sexual and overall well-being. Whether you choose individual therapy, couples counseling, or sex therapy, these therapeutic avenues provide a safe space to explore and address the challenges posed by ED.
Other specialists who can contribute to managing ED (nutritionists, urologists, etc.)
The management of erectile dysfunction (ED) often requires a multidisciplinary approach, involving professionals from various fields. Apart from mental health professionals, other specialists who can contribute significantly to managing ED include:
Urologists: Urologists specialize in the health of the urinary system and male sexual function. They can diagnose the cause of ED, prescribe medications, and provide other medical interventions, including surgery.
Endocrinologists: Hormonal imbalances, particularly low testosterone levels, can contribute to ED. Endocrinologists specialize in hormone-related conditions and can provide treatment strategies if your ED is linked to hormonal issues.
Cardiologists: Because ED can be an early sign of cardiovascular disease, a cardiologist may be involved in your care. They can assess your heart health and recommend lifestyle changes or treatments to improve both your cardiovascular health and erectile function.
Nutritionists/Dietitians: Healthy eating can have a significant impact on ED. A dietitian or nutritionist can provide dietary advice tailored to your needs. They can recommend foods that improve cardiovascular health, support hormonal balance, and boost overall wellbeing, which indirectly can support better erectile function.
Physical Therapists: Physical therapists can guide you through pelvic floor exercises that can improve erectile function. Regularly performing these exercises can enhance blood flow to the penis, strengthening erections.
Sexologists: A sexologist has specialized knowledge about human sexuality. They can help individuals and couples explore their sexual concerns, including ED, and can offer guidance and techniques to enhance sexual function and satisfaction.
Pharmacists: Pharmacists play an essential role in the management of ED. They can provide information about how to correctly use ED medications, potential side effects, and interactions with other drugs you're taking.
These professionals can work together to provide a comprehensive approach to managing ED, addressing both the physical and psychological aspects. Keep in mind that communication between these specialists is crucial for effective management. Always let each provider know about the other specialists involved in your care and the treatments you're receiving.
Coping Strategies for the Individual
Lifestyle modifications (nutrition, exercise, smoking and alcohol cessation)
Lifestyle modifications can play a substantial role in the management and even reversal of erectile dysfunction (ED). While specific strategies should be customized to the individual, here are several broad categories of lifestyle changes that can positively impact ED:
Nutrition: A balanced diet can have significant effects on ED. Foods rich in flavonoids, like fruits and vegetables, and omega-3 fatty acids, like fish, can increase blood flow, enhancing erectile function. Limiting the intake of saturated fats, sugar, and sodium can also improve cardiovascular health, reducing ED risk.
Exercise: Regular physical activity, particularly aerobic exercise, can help maintain healthy blood pressure and cholesterol levels, improve cardiovascular health, and increase blood flow—all of which can benefit erectile function. Exercises focusing on the pelvic floor can also improve ED.
Smoking Cessation: Smoking can constrict blood vessels, impairing the flow of blood to the penis and contributing to ED. Quitting smoking can improve blood flow and significantly improve symptoms of ED.
Alcohol Moderation: While moderate alcohol consumption may not impact erectile function, excessive drinking can cause ED. Alcohol can interfere with the nervous system's ability to create an erection and can also lead to long-term health problems, contributing to ED.
Weight Management: Being overweight or obese increases the risk of ED. Weight loss and maintaining a healthy weight can improve ED symptoms and reduce the risk of developing further health complications.
Stress Management: Chronic stress can interfere with the body's hormonal balance and can cause vascular changes that lead to ED. Techniques such as yoga, meditation, and mindfulness can help manage stress levels, improving ED.
Adequate Sleep: Lack of sleep or irregular sleep patterns can disrupt the body's normal hormonal balance and can affect sexual function. Regular, quality sleep can help alleviate ED.
Regular Check-ups: Regular medical check-ups can help identify and manage any potential health issues early, reducing the risk of ED.
These lifestyle modifications not only improve ED but also contribute to overall physical health and wellbeing. As always, any significant lifestyle changes should be undertaken with the guidance of healthcare professionals to ensure they're safe and suitable for your personal health circumstances.
Psychological coping strategies (mindfulness, stress management, etc.)
Psychological coping strategies can play a significant role in managing erectile dysfunction (ED), particularly when the condition is linked to stress, anxiety, or other emotional factors. Here are several strategies that can help:
Mindfulness: This involves paying attention to the present moment without judgment. Mindfulness can help men deal with ED by reducing stress and anxiety and increasing body awareness. This may improve sexual response by helping men better understand their bodies' cues. Techniques can include meditation, yoga, and mindful eating.
Stress Management: Chronic stress can contribute to ED. Learning effective stress management techniques can help alleviate symptoms. This can include relaxation techniques, such as deep breathing exercises, progressive muscle relaxation, and visualization exercises. Regular physical exercise and ensuring enough sleep are also essential for stress management.
Cognitive-Behavioral Therapy (CBT): CBT is a type of psychotherapy that can be helpful for men with ED. It focuses on identifying, understanding, and changing thought and behavior patterns related to sexual function. In ED, CBT can help change unrealistic expectations about sexual performance, reduce performance anxiety, and resolve emotional issues that may be contributing to ED.
Sex Therapy: This type of therapy focuses on sexual functioning and can be done individually or with a partner. It provides a safe place to explore any issues related to ED, including concerns about sexual performance, intimacy, and self-esteem. Sex therapists can provide education, enhance communication skills, and offer techniques for better sexual functioning.
Couples Counseling: If ED is affecting a relationship, couples counseling can be beneficial. This type of therapy can help improve communication, increase understanding, and address any relationship issues that may be contributing to ED.
Positive Lifestyle Changes: Incorporating positive lifestyle changes such as regular physical activity, healthy eating, sufficient sleep, and reducing alcohol and nicotine intake can also help improve psychological wellbeing, which can in turn, reduce ED symptoms.
Remember, there's no one-size-fits-all solution to managing ED, and what works best will depend on the individual's circumstances, including the underlying causes of ED, personal preferences, and specific emotional responses. Consultation with a healthcare professional or a mental health specialist can help determine the most suitable approach.
Medical treatments and considerations
When it comes to managing erectile dysfunction (ED), there's a range of medical treatments available, each with its own considerations. Here are some common options:
Oral Medications: Drugs like sildenafil (Kamagra), tadalafil (Cialis), vardenafil (Levitra, Staxyn), and avanafil (Stendra) are often the first line of treatment for ED. They enhance the effects of nitric oxide, a natural chemical the body produces to relax muscles in the penis, increase blood flow, and induce an erection. While generally safe, these medications do have potential side effects, including headache, flushing, and visual disturbances, and they cannot be used by men taking nitrates for heart disease.
Penile Injections: Alprostadil is a medication that can be injected directly into the penis to cause an erection. It works by expanding blood vessels and increasing blood flow. This method is usually effective but can cause side effects such as minor bleeding, priapism (prolonged and painful erections), and formation of fibrous tissue.
Intraurethral Suppositories: Alprostadil can also be administered as a pellet placed in the urethra, the tube that carries urine and semen out of the body. While less invasive than injections, this method can cause minor urethral pain or minor bleeding.
Vacuum Erection Devices: These devices involve a plastic tube that is placed over the penis, a pump that sucks out the air, creating a vacuum that draws blood into the penis and causes an erection, and an elastic ring that maintains the erection during intercourse by preventing blood from flowing back into the body. While effective and relatively safe, some men find this method unnatural or cumbersome.
Penile Implants: These involve surgically placing devices into the two sides of the penis. There are two types of implants: malleable (bendable) implants and inflatable implants. While these methods are usually only considered as a last resort, most men report satisfaction with these devices.
Vascular Surgery: In select cases, particularly for younger men who have ED due to trauma and resulting blood vessel damage, vascular surgery may be an option. However, the long-term success rate for this surgery is limited.
Testosterone Replacement: If low testosterone levels are contributing to ED, testosterone replacement therapy can be an effective treatment.
When considering medical treatments for ED, it's essential to discuss all your medical conditions and medications with your healthcare provider to avoid potential interactions and ensure the treatment is safe for you. Remember, while these treatments can help manage ED symptoms, they do not address the underlying cause(s) of ED, which often require lifestyle changes and/or psychological support.
Navigating Intimacy Amidst ED
Exploring different ways to maintain intimacy and physical connection
Maintaining intimacy and physical connection is an important aspect of a fulfilling relationship, particularly when navigating challenges like erectile dysfunction (ED). Here are several strategies to keep the spark alive:
Non-Sexual Touch: Engaging in non-sexual physical contact such as hugging, holding hands, and cuddling can foster a sense of closeness and security in your relationship. This can help keep the emotional intimacy alive, even when sexual performance is a concern.
Sensate Focus: This technique, often employed in sex therapy, involves partners taking turns touching each other's bodies in a non-sexual way to explore and experience physical sensations. This can help partners feel more connected and can reduce performance anxiety.
Expanding the Definition of Sex: Penetrative intercourse is just one aspect of a satisfying sexual relationship. Oral sex, manual stimulation, mutual masturbation, and the use of sex toys can all provide pleasure and maintain sexual intimacy.
Open Communication: Keeping an open dialogue about your feelings, desires, and concerns can significantly enhance intimacy. If you're comfortable, discuss your fantasies or explore new ways to share and experience pleasure together.
Quality Time: Shared experiences and creating memories together can strengthen your bond. This might involve date nights, shared hobbies, or simple everyday experiences like cooking a meal together.
Emotional Support: It's crucial to be there for your partner emotionally, providing support, understanding, and empathy. This emotional intimacy often translates to a deeper physical connection.
Physical Fitness: Regular exercise can improve body image, increase energy levels, and boost mood – all of which can enhance intimacy. Exercise can also improve blood circulation, which is crucial for sexual function.
Professional Guidance: Don't hesitate to seek professional help if needed. Sex therapists and counselors can provide strategies and techniques to enhance intimacy and navigate sexual challenges.
Remember, ED does not define your value or the value of your relationship. It's just one aspect of your life that may need attention and care. Navigating ED is an opportunity for you and your partner to grow closer, learn more about each other, and discover new ways to express your love and affection.
Incorporating new sexual techniques or aids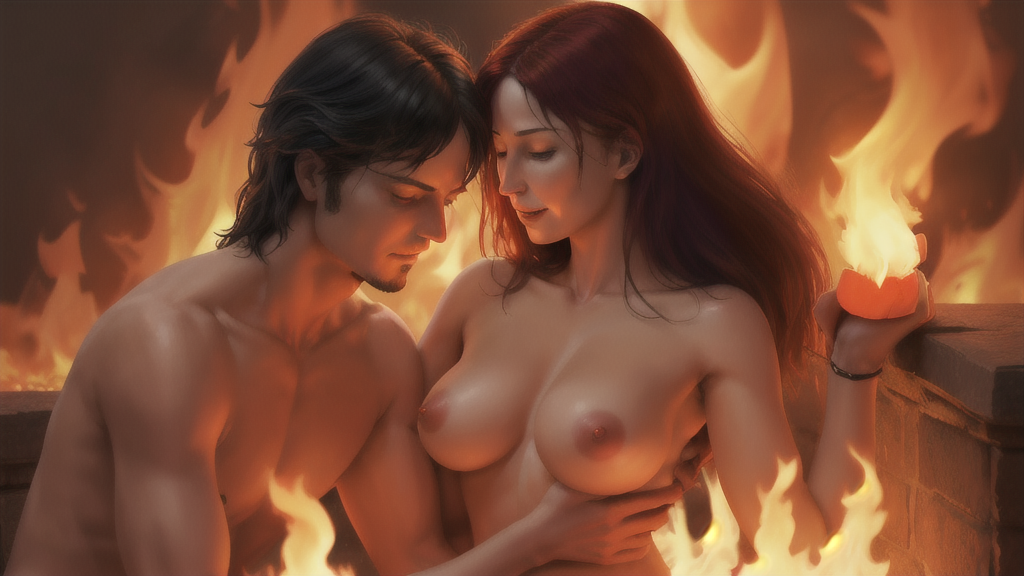 Incorporating new sexual techniques or aids can be an effective way of coping with erectile dysfunction (ED) and maintaining a satisfying sex life. Here are some strategies to consider:
Sexual Positions: Some sexual positions may make it easier to maintain an erection. Experiment with different positions to discover what works best for you and your partner.
Sex Toys: Vibrators, rings, or other sexual aids can add variety to your sexual routine and help maintain arousal. For example, a penis ring can help maintain an erection by preventing blood from flowing back out of the penis.
Lubricants: These can enhance sexual pleasure and alleviate discomfort, particularly if your partner experiences vaginal dryness, which can sometimes occur if sex is prolonged due to difficulties maintaining an erection.
Erotic Materials: Reading erotic literature, watching ethical adult films, or listening to sexual audio stories can stimulate arousal. Ensure that both you and your partner are comfortable and that the material is respectful and consent-focused.
Sensate Focus Exercises: Originally developed by Masters and Johnson, these exercises involve non-genital and then genital touching to help individuals focus on the sensual aspects of touch rather than the goal of intercourse. These exercises can reduce performance pressure and increase sexual pleasure.
Tantra and Karezza: These sexual practices focus on slow, intimate connection and do not emphasize orgasm as the goal. This can reduce pressure, enhance connection, and increase sexual pleasure.
Mindfulness and Breathing Exercises: Practicing mindfulness during sex by focusing on your bodily sensations can enhance the sexual experience and reduce performance anxiety. Similarly, synchronizing your breathing with your partner's can enhance emotional connection and arousal.
Before incorporating new sexual techniques or aids, it's essential to have open and honest conversations with your partner about comfort levels and boundaries. It's also a good idea to seek advice from a healthcare provider or sex therapist to ensure any new practices or aids you're considering are safe and suitable for you. Remember, maintaining open communication and trust is the key to navigating ED and enhancing sexual satisfaction.
Role of patience, understanding, and adaptability
The role of patience, understanding, and adaptability cannot be overstated when it comes to dealing with erectile dysfunction (ED) within a relationship.
Patience: ED is not something that can be overcome overnight. Both parties need to be patient and supportive during this journey. Immediate results should not be expected, as various factors may influence the effectiveness of different strategies or treatments. It's important to remember that progress might be slow, and setbacks may occur. Patience ensures a supportive environment where stress and anxiety are minimized.
Understanding: For the partner, it's crucial to understand that ED is not a reflection of your desirability or the love your partner has for you. It's a medical condition that can result from various physical or psychological factors. It's also essential to realize that men dealing with ED can feel embarrassed, frustrated, or inadequate, which can affect their mental and emotional well-being. Having empathy and compassion for your partner's experience can greatly assist in managing the situation and preserving the relationship's integrity.
Adaptability: Given the unpredictable nature of ED, the capacity to adapt is invaluable. Flexibility in expectations, plans, and methods is crucial. There may be times when sex doesn't go as planned or desired. In these moments, it's beneficial to adapt and find joy in intimacy and connection that doesn't necessarily involve sexual performance. Furthermore, what works for one person may not work for another, so being open to trying different treatments, techniques, or strategies until finding what works best for you can be key to managing ED.
In conclusion, patience, understanding, and adaptability are vital for both partners in navigating the challenges that come with ED. By fostering these attributes, couples can strengthen their bond, improve their communication, and find unique ways to maintain intimacy and satisfaction in their relationship, regardless of the presence of ED.
Relationship Strategies
Importance of shared problem-solving and mutual support
When confronting erectile dysfunction (ED), shared problem-solving and mutual support can prove indispensable for maintaining the health of the relationship and enhancing the efficacy of coping strategies. Here's why they are crucial:
Shared Problem-Solving: ED is not just the individual's problem but a shared concern that affects the couple's sexual and emotional relationship. Addressing it together not only distributes the emotional load but also increases the potential for finding effective solutions. This may involve researching about the condition, exploring different treatment options, or experimenting with various sexual techniques. Collaborative decision-making can help ensure that both partners' needs and comfort levels are taken into consideration and that both are invested in the process of managing ED.
Mutual Support: Dealing with ED can be an emotionally challenging experience. Feelings of anxiety, inadequacy, or embarrassment are common. Having a supportive partner who provides reassurance, understanding, and emotional comfort can significantly reduce these negative feelings. For the partner, it's also important to receive support as they navigate their own feelings about the situation. Mutual support can create a safe emotional space where each person feels heard, validated, and comforted.
Reinforces Bond: Shared problem-solving and mutual support can strengthen the bond between partners. Facing adversity together and supporting each other through challenges can lead to a deeper understanding and appreciation of each other, reinforcing the connection between partners.
Positive Impact on Treatment: A supportive and collaborative approach can enhance the efficacy of ED treatments. Lower levels of stress and anxiety can improve overall sexual function, and an environment of open communication can enhance the implementation and adaptation of treatment strategies.
Promotes Healthy Communication: Navigating ED encourages open and honest dialogue about sexual desires, fears, and expectations. This healthy communication can improve sexual and emotional intimacy and create a greater understanding between partners.
Navigating emotional repercussions (anxiety, depression, relationship stress)
Navigating the emotional repercussions of erectile dysfunction (ED) is a crucial part of managing the condition and maintaining a healthy relationship. ED can lead to a range of emotional responses, including anxiety, depression, and relationship stress. Here's how these can be addressed:
Anxiety: Anxiety around sexual performance can exacerbate ED, creating a vicious cycle. Breaking this cycle involves open communication about fears and worries, reassurance from the partner, and potential professional help. Cognitive-behavioral therapy can help manage performance anxiety by challenging negative thought patterns and promoting healthier perspectives about sex and self-worth.
Depression: ED can lead to feelings of inadequacy and loss, potentially leading to depression. Recognizing these feelings and seeking help is important. Treatment might involve therapy, medication, or a combination of both. It's important to remember that ED is a medical condition, not a reflection of one's masculinity or worth.
Relationship Stress: ED can put a strain on relationships. Partners may feel rejected or unattractive, leading to resentment or insecurity. The individual with ED may feel guilty or fear losing their partner. Addressing these concerns requires understanding, patience, and communication. Couples counseling can provide a safe space to express feelings, manage conflict, and devise strategies to maintain intimacy.
Self-Esteem and Self-Image: ED can affect one's self-esteem and self-image. These feelings can be mitigated by focusing on self-worth beyond sexual performance, appreciating one's qualities, skills, and accomplishments. Therapy can help individuals and couples navigate these complex emotions.
Support Networks: Beyond the relationship, having a supportive network of friends and family can be beneficial. They can provide emotional support, perspective, and a safe space to express one's feelings.
Self-Care: Regular physical exercise, a healthy diet, sufficient sleep, and activities that promote relaxation and joy can help manage emotional stress and improve mood.
Remember, it's normal to have emotional reactions to ED. Acknowledging these feelings and seeking help when necessary is an important part of the coping process. Both the individual with ED and their partner need to take care of their emotional health and support each other during this journey. With understanding, patience, and effective strategies, it's entirely possible to navigate the emotional repercussions of ED and maintain a satisfying and fulfilling relationship.
Strengthening the relationship through adversity
Navigating through the stormy waters of erectile dysfunction (ED) can indeed be challenging, but it also provides an opportunity to strengthen the relationship through adversity. Here's how:
Enhanced Communication: The necessity of discussing personal, intimate details can foster a deeper level of communication between partners. Openly addressing fears, expectations, and desires can enhance emotional intimacy and create a foundation of trust and mutual understanding.
Greater Empathy: Understanding the emotional toll of ED can cultivate empathy within the relationship. This empathetic connection can extend to other areas of the relationship as well, helping partners to be more understanding and supportive in various life challenges.
Shared Problem-Solving: Facing and addressing ED as a team encourages collaborative problem-solving. This shared experience can enhance a sense of partnership, showing that you can tackle life's challenges together. It can also improve conflict-resolution skills, as both partners learn to navigate sensitive issues with care and respect.
Rediscovering Intimacy: Dealing with ED often involves exploring new ways to experience sexual pleasure and intimacy. This journey can lead to the discovery of more diverse, satisfying ways to connect beyond penetrative sex, rejuvenating the couple's sexual life.
Mutual Support: Supporting each other through the ups and downs of managing ED can strengthen the emotional bond between partners. Experiencing such unconditional support can build a strong sense of security and love in the relationship.
Personal Growth: The journey through the challenges of ED can lead to personal growth for both individuals. Learning to manage stress, dealing with emotional challenges, and redefining one's self-worth can foster resilience and self-compassion.
Deeper Appreciation: Overcoming adversity can lead to a deeper appreciation for each other and for the relationship. It's an opportunity to reaffirm commitment, patience, and love in the face of challenges.
It's essential to remember that each couple's journey through the challenges of ED will be unique. Professional help, such as couples counseling or sex therapy, can provide valuable guidance and support throughout this process. With persistence and mutual support, couples can not only overcome the adversity posed by ED but also emerge with a stronger, more connected relationship.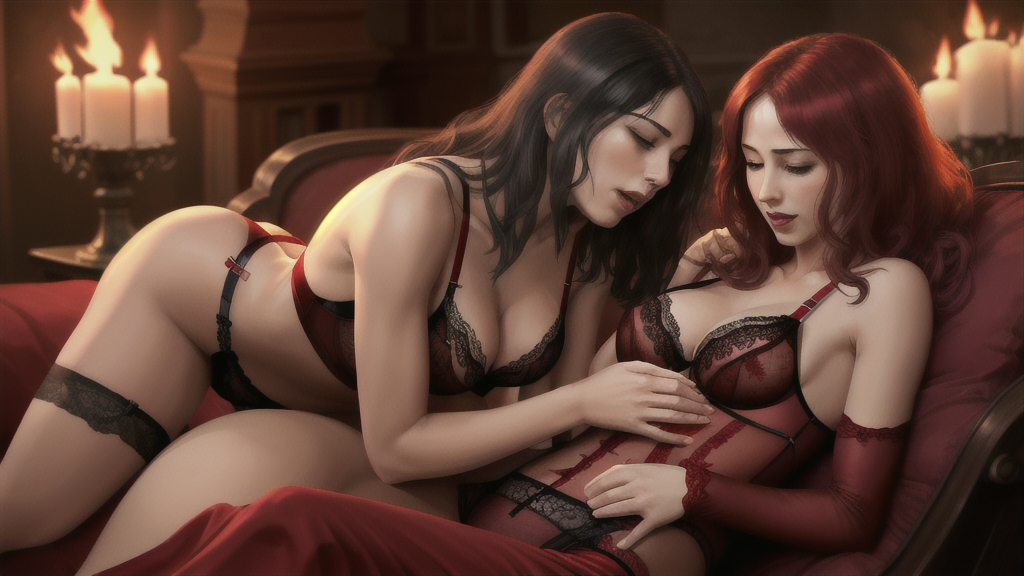 Conclusion
Recap of the importance of couples' strategies in coping with ED
In summary, the importance of couples' strategies in managing erectile dysfunction (ED) cannot be overstated. ED is not a problem to be faced by an individual in isolation but rather a shared challenge that impacts both partners in a relationship. Implementing effective strategies can greatly assist in managing the condition and mitigating its potential impact on the relationship.
Here's a recap of why couples' strategies are so crucial in coping with ED:
Open Communication: Maintaining an open line of communication about the situation helps normalize the conversation around ED, reducing the stigma and embarrassment that often surrounds the condition. This promotes a healthier perspective about ED, not as a threat, but as a manageable health issue.
Emotional Support: Offering mutual emotional support can significantly mitigate the negative feelings associated with ED. The person dealing with ED may feel embarrassed, inadequate, or anxious, while their partner may have their own emotional responses. By providing comfort, reassurance, and understanding, partners can create a nurturing environment conducive to managing ED effectively.
Shared Decision-Making: Involving both partners in making decisions about how to approach ED ensures that both parties' needs, concerns, and comfort levels are taken into account. This can increase the effectiveness of chosen strategies and foster a sense of teamwork and shared responsibility.
Exploring Alternatives: Exploring alternative ways to maintain intimacy allows couples to redefine their sexual relationship in a way that isn't solely reliant on erectile function. This not only helps maintain the sexual connection but also deepens the emotional bond between partners.
Professional Help: Seeking guidance from healthcare professionals, therapists, or counselors can provide invaluable support and guidance in navigating the complexities of ED. This not only equips couples with practical strategies but also helps address any emotional or relationship issues that may arise.
Lifestyle Modifications: Jointly engaging in healthier lifestyle choices such as improved nutrition, regular exercise, stress management, and cessation of harmful habits like smoking can not only enhance overall health but also specifically aid in managing ED.
In conclusion, implementing couples' strategies in coping with ED can not only help manage the condition more effectively but also strengthen the relationship, promote deeper intimacy, and enhance mutual understanding and support. Through teamwork, empathy, and persistence, couples can navigate the challenges of ED and maintain a fulfilling and satisfying relationship.
Encouragement for couples facing this issue, and affirmation of the possibility of reigniting the flame of intimacy amidst ED
Coping with erectile dysfunction (ED) can feel daunting for many couples, but it's important to remember that it is a common issue faced by millions of men and their partners worldwide. A diagnosis of ED is not a verdict on your intimacy or the strength of your relationship. Rather, it's a health issue that can be managed effectively with the right strategies, support, and mindset.
One of the most heartening aspects to remember is that intimacy is not solely defined by sexual function. While ED can affect certain aspects of your physical relationship, it doesn't diminish your capacity for emotional closeness, affection, and deep connection with your partner. In fact, the shared experience of overcoming a challenge like ED can often strengthen the bond between partners, leading to a deeper and more meaningful relationship.
Indeed, it's possible, and entirely within reach, to reignite the flame of intimacy amidst ED. It requires open communication, mutual understanding, patience, and a willingness to explore new avenues of connection – but the journey can bring you closer together. The shared experience can cultivate resilience, deepen emotional bonds, and open doors to aspects of intimacy you may not have explored before.
Remember that you're not alone in this journey. There are numerous resources available to guide and support you – from healthcare professionals and therapists to support groups and literature. The experience of ED can be a catalyst for positive change, growth, and deeper connection in your relationship.
In conclusion, while erectile dysfunction can present challenges, it also presents opportunities – to understand each other better, to communicate more openly, to explore new dimensions of your relationship, and to grow together. Armed with knowledge, support, and a shared commitment to navigate this journey together, couples can indeed reignite the flame of intimacy amidst ED. It's not only about overcoming a health issue, but also about harnessing the opportunity to build a stronger, more resilient relationship.
Final thoughts: The value of love, understanding, and patience in overcoming challenges like ED
Coping with erectile dysfunction (ED) can indeed be a challenging journey, but it's important to remember that every challenge presents an opportunity for growth and connection. In overcoming issues like ED, the value of love, understanding, and patience cannot be overstated.
Firstly, love is the foundation upon which any successful relationship is built. Love is not just a feeling but also a commitment to stand by your partner, even during difficult times. When facing challenges like ED, the bond of love can provide the strength and motivation necessary to confront the issue, seek solutions, and maintain a strong relationship.
Understanding is another key component in addressing and overcoming ED. This includes understanding the nature of the problem, its causes, and potential solutions, but it also extends to understanding your partner's feelings and experiences. ED is not just a physical issue but can also impact mental and emotional wellbeing. By seeking to understand your partner's perspective and experience, you can foster an environment of support and empathy that can help in managing the condition effectively.
Lastly, patience is an essential virtue in this journey. Overcoming ED often involves trial and error, adapting to new routines, and finding what works best for you and your partner. It can take time to see improvements, and progress may be gradual. Patience, coupled with persistence, can keep you motivated and positive, even when progress seems slow.
In conclusion, the journey through ED is one that can test a relationship, but with love, understanding, and patience, it is a challenge that couples can overcome together. Not only can they successfully navigate this issue, but they can also emerge stronger and more connected, turning adversity into an opportunity for growth and deepening intimacy. ED is not the end of intimacy or a fulfilling relationship; with the right approach and attitude, it can be the start of a new, more understanding, and closer chapter in your relationship journey.
Resources
List of helpful resources for further reading or support (books, websites, support groups, etc.)
Here's a list of helpful resources for further reading and support that may aid in managing ED and promoting a healthier relationship:
Books:

"Coping with Erectile Dysfunction: How to Regain Confidence and Enjoy Great Sex" by Michael E. Metz and Barry W. McCarthy. This book provides practical strategies for dealing with ED and enhancing sexual satisfaction.
"Passionate Marriage: Keeping Love and Intimacy Alive in Committed Relationships" by David Schnarch. While not solely about ED, this book offers insights into maintaining intimacy and passion in long-term relationships.

Websites:

American Sexual Health Association (ASHA): Offers a wealth of resources on various sexual health issues, including ED (www.ashasexualhealth.org).
Mayo Clinic: Provides detailed information on the causes, symptoms, and treatment of ED (www.mayoclinic.org).

Online Platforms:

Talkspace and BetterHelp: These platforms provide access to professional therapists who can help navigate the emotional and psychological aspects of dealing with ED.

Support Groups:

Daily Strength Erectile Dysfunction Support Group: An online forum where individuals can share their experiences and offer support (www.dailystrength.org).
Sexuality Information and Education Council of the United States (SIECUS): They offer various resources to help people understand and navigate sexual health challenges (www.siecus.org).

Apps:

Blueheart: Designed to help couples improve their sex life, this app offers a range of sessions dealing with sexual health issues, including ED.

Professional Organizations:

American Urological Association (www.auanet.org): Offers resources for finding a urologist, understanding different treatment options, and the latest research in the field.
American Association of Sexuality Educators, Counselors, and Therapists (AASECT) (www.aasect.org): Provides a directory for finding certified sex therapists and counselors.
Remember, while these resources can provide valuable information and support, they are not a substitute for professional medical advice. Always consult a healthcare provider for personalized advice and treatment options.
Hotlines or professional contacts for immediate help
For immediate help, support, or advice, the following hotlines and professional contacts may be of use:
National Sexual Health Helpline: Call 1-800-227-8922. It offers free and confidential information and referrals about sexual health and STD issues.
SAMHSA National Helpline: Call 1-800-662-HELP (4357). This free, confidential, 24/7, 365-day-a-year treatment referral and information service (in English and Spanish) is for individuals and families facing mental health and/or substance use disorders.
American Association of Sexuality Educators, Counselors, and Therapists (AASECT): You can find a directory of certified therapists on their website who can provide professional help: www.aasect.org.
National Suicide Prevention Lifeline: Call 1-800-273-TALK (8255) if you're feeling suicidal or in emotional distress. Trained crisis workers are available to talk 24 hours a day, 7 days a week.
Men's Health Network: A national non-profit organization promoting men's health across the country. They can provide resources and references for men facing health issues, including ED. Call 202-543-6461 ext. 101 or visit www.menshealthnetwork.org.
Planned Parenthood: Offers numerous resources for sexual health, including ED. Contact them at 1-800-230-PLAN for health care services and advice.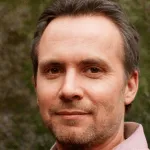 Dear customers, be informed that all the information on this website was originally provided by the Ajanta Pharma Ltd. manufacturer of the Kamagra® remedy for men. Medical articles are reviewed by me. You may follow my biography.