Introduction
Erectile dysfunction (ED) is a condition that has been recorded throughout history, affecting millions of men worldwide and manifesting as the consistent inability to achieve or maintain an erection sufficient for sexual activity. The implications of ED are not limited to the physical domain; it often exerts a profound psychological impact on affected individuals and their partners, leading to diminished self-confidence, anxiety, and relationship strains.
The modern age, however, has witnessed a surge in both the understanding of the condition and the range of treatments available. From the advent of groundbreaking prescription drugs to the resurgence of ancient alternative therapies, today's world offers an unprecedented variety of potential remedies to address ED. This article seeks to guide readers through this vast landscape, shedding light on the myriad options available and helping individuals make informed decisions that cater to their unique needs and circumstances.
Understanding Erectile Dysfunction
Definition and Prevalence of ED
Erectile dysfunction (ED) can be succinctly defined as the recurring inability to obtain or sustain an erection of sufficient rigidity for satisfactory sexual activity. It is crucial to differentiate between occasional difficulties and a persistent issue; while the former can be a normal experience, the latter might suggest the presence of ED.
The prevalence of ED tends to increase with age. According to the Massachusetts Male Aging Study, the condition was reported in approximately 40% of men at age 40 and nearly 70% of men at age 70. However, ED isn't an inevitable consequence of aging. It's essential to understand that while older age can increase risk, many other factors can play a role, and young men are not immune to the condition.
Potential Causes and Contributing Factors
The process of achieving an erection is a complex interplay of neurological, vascular, hormonal, and psychological systems. Consequently, disruptions in any of these areas can potentially lead to ED. Here's a breakdown of some significant causes and contributors:
Vascular Causes: The most common physiological cause of ED is related to the blood flow to the penis. Conditions like atherosclerosis, hypertension, and high cholesterol can compromise blood flow and, in turn, impair erectile function.
Neurological Causes: Conditions such as Parkinson's disease, multiple sclerosis, stroke, or spinal cord injuries can interfere with the nerve signals necessary for an erection.
Hormonal Imbalances: Testosterone plays a pivotal role in male sexual function. Conditions that lead to its decrease, like hypogonadism, can result in ED. Other hormonal imbalances like hyperthyroidism or hypothyroidism might also contribute.
Medications: Some medications, including certain antihypertensives, antidepressants, and antipsychotics, can have ED as a side effect.
Psychological Causes: Mental health issues such as depression, anxiety, and stress can significantly influence sexual function. Additionally, performance anxiety, relationship issues, and other psychological stressors can induce or exacerbate ED.
Lifestyle Factors: Chronic alcohol consumption, smoking, illicit drug use, and obesity can all predispose an individual to ED. Sedentary lifestyles and poor dietary choices further compound the risk.
Understanding the root causes of ED is foundational for determining the most effective treatment. It's also a testament to the multifaceted nature of the condition, which requires a holistic approach for comprehensive management.
Prescription Drug Treatments
How Prescription Drugs Work
The primary mechanism of most prescription drugs used to treat ED revolves around enhancing the effects of nitric oxide. This naturally produced chemical relaxes the muscles in the penis, allowing for an increase in blood flow. By promoting this action, the medications facilitate and maintain erections in response to sexual stimulation.
The effectiveness of these drugs, while notable, is contingent on sexual arousal. They don't create an automatic erection but rather enhance the natural process that occurs when a man is sexually stimulated.
Commonly Prescribed Drugs
Viagra (Sildenafil): Perhaps the most recognizable name in the world of ED treatments, Viagra was the first oral treatment approved for the condition. It functions by inhibiting an enzyme called phosphodiesterase type 5 (PDE5), facilitating increased blood flow to the penis. Typically, it starts working within 30 to 60 minutes and can remain effective for up to four to five hours.
Cialis (Tadalafil): Similar in function to Viagra but with a notably longer duration of action. Cialis can remain effective for up to 36 hours, earning it the nickname "the weekend pill." It also comes in a lower dose form that can be taken daily, ensuring readiness at any time without the need for planning.
Levitra (Vardenafil): Another PDE5 inhibitor, Levitra operates similarly to Viagra but may be less affected by food or alcohol intake. It usually starts working within 30 minutes and lasts for about 5 hours.
Benefits and Potential Side Effects
The major benefit of these drugs is their effectiveness. For many men, they provide a reliable and efficient means to restore sexual function. They can also offer psychological benefits, helping men regain confidence and reduce anxiety related to performance.
However, as with any medication, there are potential side effects:
Common Side Effects: These can include headaches, facial flushing, nasal congestion, upset stomach, and back pain. For most, these side effects are temporary and mild.
Vision Changes: Some men report changes in their vision, including a blue hue or increased sensitivity to light, especially with Viagra.
Priapism: A rare but serious condition where an erection lasts longer than four hours. It requires immediate medical attention to prevent potential damage to the penile tissue.
Heart-Related Concerns: Men with certain heart conditions or who take medications that interact with ED drugs might be at increased risk of heart-related side effects. It's crucial to discuss any heart problems or medications with a doctor before starting ED treatments.
Given their profound impact on many men's lives, prescription drugs for ED represent a significant advancement in sexual medicine. However, as with all medications, informed decisions involving healthcare professionals are paramount to ensure safety and efficacy.
Non-Prescription Drug Treatments
Over-the-Counter Options
The allure of non-prescription solutions for ED stems from the desire for more convenient, affordable, or natural alternatives. Over-the-counter (OTC) treatments, often available at pharmacies or health stores, can range from dietary supplements to devices. Some popular options include:
Dietary Supplements: There are numerous herbal supplements marketed for ED. Some of the most common ones are:

L-arginine: An amino acid that might improve blood flow, but its efficacy in treating ED is still debated.
Yohimbe: Extracted from the bark of a West African tree, it has been promoted for its potential benefits against ED. However, concerns about its side effects and interactions with other medications persist.
DHEA (Dehydroepiandrosterone): A natural hormone that the body converts to both testosterone and estrogen, it has been studied for its potential benefits in men with ED.
Ginseng: Often dubbed the "herbal Viagra," some studies suggest that ginseng might be effective in treating ED, particularly Korean or red ginseng.

Devices: Devices such as penis pumps (or vacuum erection devices) can be bought without a prescription. They work by drawing blood into the penis, after which an elastic ring is placed at the base to maintain the erection.
Potential Risks and Benefits
Benefits:
Accessibility: Non-prescription treatments are typically more accessible than prescription drugs, often allowing for on-the-spot purchase without a doctor's recommendation.
Perceived Naturalness: Herbal supplements are often marketed as "natural," which appeals to individuals looking for organic or holistic solutions.
Affordability: Some OTC treatments might be less expensive than prescription options.
Risks:
Lack of Regulation: Dietary supplements are not subjected to the same rigorous testing and standards as prescription medications. This lack of oversight can lead to inconsistencies in potency, purity, and safety.
Efficacy Concerns: The effectiveness of many OTC treatments is not as well-established as prescription medications. Some might offer little to no actual benefit for ED.
Potential Side Effects: Even "natural" products can have side effects. For instance, Yohimbe can cause elevated heart rate, high blood pressure, and anxiety.
Interactions: Some supplements can interact dangerously with other medications. For instance, taking L-arginine alongside Viagra can cause a significant drop in blood pressure.
Over-reliance: There's a risk of neglecting underlying causes of ED by focusing solely on symptomatic relief.
In conclusion, while non-prescription options provide an alternative for those seeking different avenues of treatment, it's crucial to approach them with caution. Before starting any OTC treatments, it's always advisable to consult with a healthcare professional to ensure safety and appropriateness for individual circumstances.
Hormone Therapy
Overview of Testosterone Replacement Therapy (TRT)
Hormone therapy, particularly Testosterone Replacement Therapy (TRT), has emerged as a potential avenue for addressing certain cases of erectile dysfunction (ED). While ED can arise from numerous causes, testosterone deficiency or hypogonadism is among the culprits that can impair erectile function.
Testosterone is a primary male sex hormone playing a pivotal role in maintaining libido, muscle mass, bone density, and various physiological processes. When levels drop below the normative range, symptoms such as fatigue, mood changes, reduced libido, and ED can manifest.
Testosterone Replacement Therapy entails the administration of synthetic testosterone to restore levels to a normal range. Delivery methods include:
Gels and Patches: Topical forms that are applied daily.
Injections: Usually administered every 2 to 3 weeks.
Pellets: Implanted under the skin, releasing testosterone over several months.
Nasal: A relatively new application method.
Candidates for Hormone Therapy and Potential Risks
Candidates:
Clear Deficiency: Men who have been diagnosed with clinically low testosterone levels through blood tests are the primary candidates for TRT. The symptoms of low testosterone should also align with the results; mere reliance on symptoms is not sufficient for a diagnosis.
Age-Related Decline: Testosterone levels naturally decrease with age. However, not every older adult with ED requires TRT. Only those with symptoms severe enough to impair their quality of life, and with confirmed low testosterone, are usually considered.
Secondary Conditions: Conditions like pituitary gland tumors or diseases, type 2 diabetes, or genetic conditions can lead to reduced testosterone production. Men with these conditions might be evaluated for TRT if they exhibit symptoms.
Risks:
Cardiovascular Concerns: There have been conflicting reports on TRT's role in increasing the risk of heart diseases or stroke. Some studies suggest a potential risk, especially in older adults.
Prostate Health: TRT can lead to an increase in prostate-specific antigen (PSA) levels. Concerns remain about the potential for TRT to stimulate prostate cancer growth in those who already have micro-tumors. Regular monitoring is typically advised.
Sleep Apnea: Existing sleep apnea conditions can be exacerbated by TRT.
Polycythemia: An abnormal increase in red blood cells can arise from TRT, leading to issues like blood clotting.
Infertility: TRT can reduce sperm production, potentially leading to temporary or permanent infertility.
Skin Reactions: Topical applications like gels can cause skin irritations in some individuals.
Mood Fluctuations: While TRT is meant to improve mood in men with low testosterone, some might experience mood swings or worsening of existing mood disorders.
It's crucial to note that while TRT can be transformative for some men, it isn't a universal solution for all cases of ED. The decision to initiate hormone therapy should be based on a thorough medical evaluation, and the potential risks and benefits should be weighed carefully with the guidance of a healthcare professional.
Mechanical Solutions
Vacuum Erection Devices (VEDs)
Vacuum Erection Devices, commonly referred to as penis pumps, are non-invasive tools designed to help men attain and maintain an erection suitable for sexual intercourse. These devices have been utilized for several decades, providing an alternative for those who might not be candidates for or want to avoid medication.
How VEDs work:
Creating a Vacuum: The penis is inserted into a clear plastic cylinder, which is then pumped, either manually or with a battery-powered pump. This action draws blood into the penis.
Maintaining the Erection: Once an erection is achieved, a constriction band is placed at the base of the penis to keep the blood in place and maintain the erection.
Release: After intercourse, the constriction band is removed, allowing blood to flow back out and the erection to subside.
Advantages of VEDs:
Non-invasive: No surgery or medication is required.
Relatively Safe: Few side effects when used correctly.
Immediate Results: Provides an erection in minutes.
Versatility: Can be used in conjunction with other treatments.
Potential Downsides:
Learning Curve: Some men might find it challenging to use initially.
Natural Feel: The erection might not feel as natural as one achieved without the device.
Constriction Band: Some men find the band uncomfortable.
Penile Implants
Penile implants, or prostheses, are devices placed inside the penis to allow men with ED to achieve an erection. They're usually considered when other treatments have failed. There are two main types:
Inflatable Implants: These consist of inflatable cylinders placed in the shaft of the penis, a reservoir containing saline solution, and a pump placed in the scrotum. Pressing the pump transfers the solution to the cylinders, causing an erection. Pressing a release valve drains the saline out, returning the penis to a flaccid state.
Semi-rigid Rods: These are firm but bendable rods placed in the penis. The penis can be positioned as needed for sexual activity but remains firm.
Efficacy and Advantages:
High Satisfaction Rates: Most men and their partners report satisfaction with the results, enjoying spontaneous intercourse without needing to plan around medication.
Durability: Implants have a long life, often lasting 10-15 years or more.
Natural Appearance: In the flaccid state, especially with inflatable implants, the penis has a natural appearance.
Potential Downsides:
Surgery Risks: As with any surgery, there's a risk of complications such as infections.
Irreversible: Natural erection capability is usually lost after implant surgery. If the device is removed, a natural erection likely won't occur.
Mechanical Failures: While rare, the device can malfunction, requiring surgery to fix or replace.
Both VEDs and penile implants offer tangible solutions to ED, especially when other treatments don't suffice or aren't preferred. The best choice is often dependent on individual circumstances, preferences, and the potential risks and benefits of each option. As always, consultation with a urologist or sexual health specialist is recommended before deciding on a mechanical solution.
Natural and Alternative Therapies
Popular Herbal Remedies
In the realm of natural treatments for erectile dysfunction, certain herbs have been traditionally used and are backed by some preliminary scientific evidence:
Ginseng (Panax Ginseng): Often referred to as the "herbal Viagra", ginseng has been used for centuries in Chinese medicine to treat ED. Several studies suggest that red ginseng might provide some benefit, albeit generally less effective than prescription medications. The compounds in it, called ginsenosides, seem to affect the muscle tissue in the penis and blood flow.
Yohimbe: Extracted from the bark of the African yohimbe tree, it was one of the original remedies for erectile dysfunction before the advent of modern treatments. While some men swear by its efficacy, the side effects can be significant and include hypertension, increased heart rate, and anxiety. Due to these concerns, it's essential to approach yohimbe with caution and ideally under the guidance of a health professional.
Acupuncture
Originating in ancient China, acupuncture involves the insertion of thin needles at strategic points in the body. It's based on the idea of restoring the body's flow of vital energy (or "qi").
Benefits for ED:
While the exact mechanism remains unclear, some believe acupuncture can help by stimulating nerve endings, increasing blood flow, or balancing the endocrine system.
A few studies have suggested that acupuncture can benefit some men with ED, but more comprehensive research is needed.
Since it has minimal side effects, many men opt to try it as a complementary treatment.
Dietary Supplements
The market is flooded with various dietary supplements claiming to improve erectile function. Here's what's known:
L-arginine: An amino acid naturally present in the body. It's thought to enhance nitric oxide, a compound that relaxes blood vessels in the penis and allows for better blood flow. Some studies suggest it might benefit men with ED, but the evidence is mixed, and more research is needed.
DHEA (Dehydroepiandrosterone): A natural hormone that the body converts to both testosterone and estrogen. Some small studies have shown DHEA supplements might help with ED in men who have low DHEA levels, but the data is limited.
Horny Goat Weed (Epimedium): Often marketed for its ability to boost erection quality and sexual performance. While it contains compounds that might offer ED benefits, comprehensive human studies are lacking.
Caution: Before trying any herbal remedies or supplements, it's crucial to consult with a healthcare provider. Some of these options can interact with prescription medications and other natural remedies. They can also have side effects on their own. Also, the FDA doesn't regulate herbal remedies and dietary supplements as strictly as prescription medications, so the quality can vary significantly between products.
In summary, while natural and alternative therapies might offer some promise for treating ED, more robust clinical evidence is needed. Always prioritize safety and ensure any new therapy doesn't conflict with current medications or health conditions.
Lifestyle Modifications
Importance of a Balanced Diet, Exercise, and Sleep
Balanced Diet:

The foods we consume play an integral role in overall health, including our sexual well-being. For instance, diets high in saturated fats and sugars can lead to health issues like diabetes and cardiovascular disease, which, in turn, can be risk factors for ED.
Antioxidant-rich foods, such as fruits, vegetables, and whole grains, support vascular health. Nitrate-rich vegetables like spinach and beetroot can increase blood flow, a crucial factor for maintaining an erection.
Maintaining a healthy weight is also vital as obesity can lead to various health conditions that can exacerbate ED.

Regular Exercise:

Physical activity can benefit cardiovascular health, improve mood, increase stamina, and boost self-esteem — all factors that can enhance sexual health.
Cardiovascular exercises like walking, swimming, and cycling help improve blood flow, while strength training can increase testosterone levels.
Pelvic floor exercises, sometimes called Kegel exercises, can be beneficial in strengthening the muscles around the base of the penis, potentially improving erectile strength.

Adequate Sleep:

Sleep is the body's way of repairing and rejuvenating itself. Chronic sleep deprivation can lead to issues like hormonal imbalance and impaired brain function, which can indirectly contribute to ED.
Certain sleep disorders, such as sleep apnea, have been directly linked with ED, underlining the importance of diagnosing and treating them.
Impact of Alcohol, Smoking, and Drugs on ED
Alcohol:

While moderate alcohol consumption might not have a significant impact on ED, chronic heavy drinking can lead to liver damage, nerve damage, and imbalance of male sex hormones — all factors contributing to ED.
Excessive alcohol consumption in the short term can also inhibit sexual reflexes and diminish the ability to maintain an erection.

Smoking:

Tobacco use restricts blood flow by narrowing blood vessels throughout the body, including those supplying the penis.
Studies have shown a strong link between smoking and ED. Quitting smoking can often lead to an improvement in erectile function.

Recreational Drugs:

Many illicit drugs, including cocaine, marijuana, and opioids, can impact sexual function and contribute to ED.
Long-term drug abuse can lead to a host of health issues that exacerbate ED, such as hormonal imbalance, nerve damage, and cardiovascular problems.
Mental Health Considerations
Role of Psychological Factors:

Psychological challenges, including stress, anxiety, depression, and relationship problems, can be primary contributors to ED. It's vital to recognize that the mind plays a pivotal role in achieving and maintaining an erection.
Stress releases adrenaline, a hormone that can constrict blood vessels, leading to difficulties with erections.

Therapeutic Interventions:

Counseling or therapy can help address and treat the root psychological causes of ED.
Cognitive-behavioral therapy (CBT) can be particularly effective in treating performance anxiety, reshaping negative sexual beliefs, and building sexual confidence.

Meditation and Mindfulness:

Techniques like meditation, deep breathing exercises, and progressive muscle relaxation can reduce stress and anxiety, indirectly supporting better erectile function.
In conclusion, lifestyle choices can profoundly impact the likelihood and severity of ED. By making health-conscious decisions about diet, exercise, sleep, and substance use — and addressing mental health challenges — individuals can significantly reduce their risk of ED or mitigate its severity.
Psychological Counseling and Sex Therapy
Role of Mental Health in ED
Mental and Emotional Triggers:

While physical factors often contribute to ED, it's essential to acknowledge that a significant portion of ED cases has psychological roots. Emotional and psychological triggers like stress, anxiety, depression, guilt, and relationship issues can all inhibit sexual function.

Psychosomatic Connection:

Sexual arousal begins in the brain, often termed the most potent sex organ. A negative mindset or emotional turmoil can interfere with the brain's ability to send the necessary signals to the body to initiate an erection.

Performance Anxiety:

One of the most common psychological causes of ED is the fear of not being able to perform sexually. This anxiety can create a self-fulfilling prophecy where the anxiety itself prevents arousal.
---
Benefits of Therapy and Counseling
Unraveling the Root Cause:

Through counseling and therapy, individuals can delve deeper into their subconscious to uncover underlying issues contributing to ED. By addressing these issues at their roots, therapy can provide long-term solutions rather than just symptomatic relief.

Cognitive Behavioral Therapy (CBT):

CBT is a practical approach that identifies and challenges negative thought patterns and behaviors. For ED, it can help reshape beliefs about sexuality, reconstruct self-esteem, and manage performance anxiety.

Couples Counseling:

ED doesn't only affect the individual but also their partner. Couples counseling offers a space for both parties to express their feelings, concerns, and desires. By doing so, they can work together towards resolving the impact of ED on their relationship, fostering understanding, and rebuilding intimacy.

Sex Therapy:

Sex therapists specialize in addressing sexual dysfunctions, including ED. They offer practical strategies, exercises, and communication techniques that can help individuals and couples navigate the challenges of ED. This might include sensate focus exercises, which recenter sexual experiences around touch and connection rather than performance.

Building Communication Skills:

Therapy can equip individuals with the skills to communicate more openly about their ED with their partners, fostering understanding and reducing feelings of shame or inadequacy.

Emotional Support and Validation:

Speaking to a therapist provides an avenue for individuals to express their feelings and fears about ED in a judgment-free environment. This validation can be crucial in the healing process.
In sum, psychological counseling and sex therapy play pivotal roles in addressing the mental and emotional facets of ED. Through professional guidance, individuals can regain their sexual confidence, enhance their relationships, and enjoy a more fulfilling intimate life.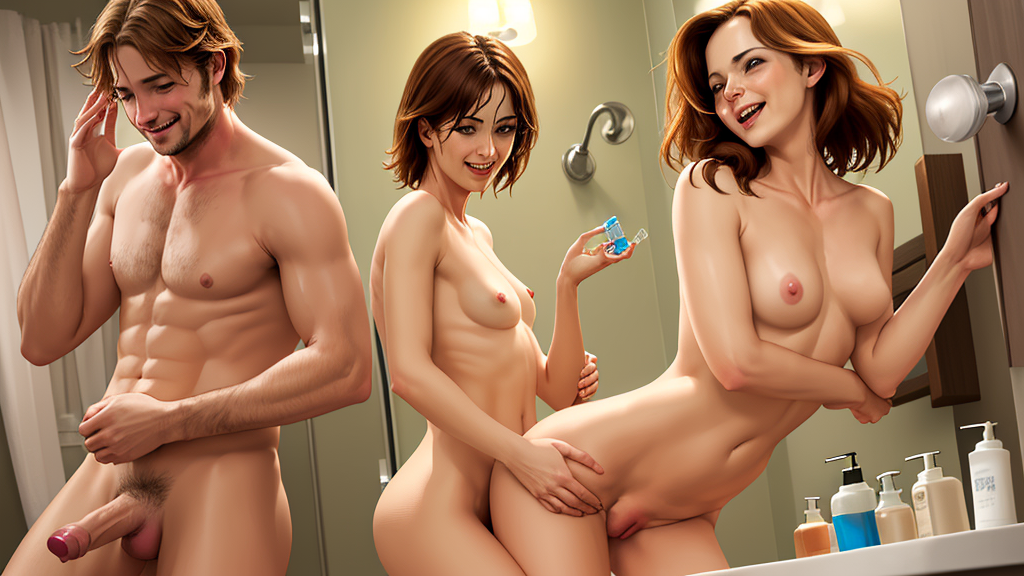 Navigating Treatment Options
Factors to Consider When Choosing a Treatment
Severity and Underlying Cause of ED:

Not all treatments are suitable for every type of ED. Some might work best for ED resulting from physical factors, while others might be more effective for psychological causes. Understanding the root of the problem is paramount.

Cost and Accessibility:

Treatments can vary widely in cost, and not all are covered by insurance. Consideration of one's budget and what they're willing or able to spend can influence the choice of treatment.

Potential Side Effects:

All treatments, whether they are medications or therapies, come with their own set of potential side effects. Weighing the benefits against the possible adverse effects is crucial.

Duration and Permanence of Treatment:

Some treatments offer quick but temporary relief, while others might take longer but provide a more lasting solution. Understanding personal needs and preferences will guide this choice.

Convenience and Lifestyle Fit:

How easy is it to integrate the treatment into daily life? For instance, some might prefer a daily pill over a vacuum device or penile injections.
Importance of Consulting with a Healthcare Professional
Accurate Diagnosis:

A healthcare professional can provide a comprehensive examination to pinpoint the exact cause of ED. This information is vital to choosing the most effective treatment.

Safety:

They can assess the safety of treatments, especially when it comes to drug interactions, underlying health conditions, or potential side effects.

Up-to-Date Knowledge:

Medical professionals are privy to the latest research and developments in ED treatments. This knowledge can be invaluable in navigating the vast world of available treatments.

Holistic View:

While one might focus solely on the ED, a healthcare professional can look at the bigger picture, considering other aspects of health that might be influencing the condition.
Emphasis on an Individualized Approach
One Size Doesn't Fit All:

Every individual is unique, with different causes for their ED, different lifestyles, and different preferences. Therefore, a treatment that works for one person might not work for another.

Combination of Treatments:

Sometimes, the best results come from combining treatments. For instance, a person might benefit from both medication and therapy.

Continuous Assessment:

What works at the outset might not remain effective forever. An individualized approach involves regularly evaluating the efficacy of the chosen treatment and making necessary adjustments.

Emotional and Physical Aspects:

An individualized approach considers both the emotional and physical aspects of ED, recognizing that both can play a role in the condition.
In conclusion, navigating the myriad treatment options for ED can be daunting. However, by considering personal factors, consulting with healthcare professionals, and adopting an individualized approach, individuals can find the treatment regimen that best suits their needs and paves the way for a fulfilling intimate life.
Conclusion
Navigating the complex landscape of erectile dysfunction treatments can initially seem overwhelming. With advancements in both medical science and holistic health practices, there's a more diverse range of options now than ever before. From the most modern prescription medications to age-old herbal remedies, from mechanical interventions to the profound depths of psychological therapy, the treatments span across different dimensions of human health.
However, the wide array of options underscores a crucial point: every individual's experience with ED is unique, shaped by a myriad of physical, psychological, and emotional factors. What works wonders for one person might not have the same effect on another. And therein lies the challenge but also the hope. With such a vast spectrum of treatments available, there's an increased likelihood of finding one, or a combination, that fits perfectly with an individual's specific needs and circumstances.
It's essential for individuals not to get disheartened if the first treatment they try doesn't yield the desired results. Sometimes, it's about experimentation, about learning more about one's body and mind, and about understanding the nuanced factors that play into one's health.
Above all, the emphasis should be on hope and perseverance. With the right information, guidance from professionals, and a proactive approach to health, individuals can reclaim the intimacy and confidence that ED might have temporarily dimmed. Remember, every challenge, including ED, offers an opportunity for growth, learning, and eventual triumph. So, here's to finding that perfect solution, uniquely tailored to each individual, and to rediscovering life's intimate joys.
Resources and Further Reading
For individuals seeking more comprehensive knowledge or immediate assistance regarding erectile dysfunction, various reputable organizations and platforms offer resources and support. Here's a compilation to help you delve deeper:
Organizations and Associations
The Sexual Medicine Society of North America (SMSNA)

Website: www.smsna.org
An organization dedicated to promoting research and exchange of knowledge regarding sexual health, including ED.

American Urological Association (AUA)

Website: www.auanet.org
Provides guidelines and resources related to urological conditions, including ED.

European Association of Urology (EAU)

Website: www.uroweb.org
Offers a range of information on urological conditions, from research to patient information.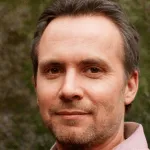 Dear customers, be informed that all the information on this website was originally provided by the Ajanta Pharma Ltd. manufacturer of the Kamagra® remedy for men. Medical articles are reviewed by me. You may follow my biography.