On the surface, our wonderful community of Santa Barbara appears to be a modern day paradise. Just like many other American cities, however, Santa Barbara also has a serious substance abuse problem.
It is the mission of the Council on Alcoholism and Drug Abuse to substantially reduce alcoholism and drug abuse in the Santa Barbara community through comprehensive programs of prevention, intervention,
treatment, relapse, prevention and advocacy.
CADA's efforts touch the lives of everyone in the Santa Barbara community. Our many programs and initiatives are hard at work everywhere from Carpinteria to Santa Maria.
In 1944, the first woman to achieve sobriety in Alcoholics Anonymous, Marty Mann, founded the National Council on Alcoholism (NCA). Mrs. Mann dedicated herself and the NCA to educating the public and alleviating the feelings and attitudes of hopelessness, ignorance, and the stigmas associated with alcoholism.
On March 31, 1949, a small but enthusiastic group of Santa Barbara citizens met with Mrs. Mann to discuss the problem of alcoholism in their community. As a result of this meeting, the group incorporated in October of that year, calling itself the Santa Barbara Committee on Alcoholism.
Under the guidance of Chairman of the Board, Henry Jackson, President of the Seaside Oil Company, The Santa Barbara Committee on Alcoholism realized their first significant accomplishment by opening the Alcoholism Information Center at 914 Anacapa St. in January of 1950. Originally the Committee was an autonomous organization, however, that changed when it became part of the National Committee for Education on Alcoholism, which was designed to carry out the Yale Plan for attack on alcoholism. After only one year, the Executive Secretary, Mrs. Edith "Mickey" Walker had staffed the new Center with a corps of trained speakers, all volunteers, who were on call to give talks on alcoholism to service clubs, schools, and any and all interested groups.
In May of 1955, with author of "Just One More", James L. Free as the new Committee Chairman, the organization accomplished their proudest achievement yet. They opened Newhouse on 509 Chapala St., which was self-supporting by the end of its first year. January of the same year Mildred "Millie" Pinheiro became the Executive Director of the Information Center and served until retiring in October 1969. While serving as Executive Director she recruited Elmo Little as manager of Newhouse to help design a program for the care and counseling of men.
The Committee continued to serve its community only to expand its sphere of influence once more in 1959 when Casa Serena opened its doors to alcoholic women in a lovely old home at 1515 Bath St. under the management of Ruth Stork.
Financial support came initially from the board members. Then for about 10 years it's source was voluntary contributions until it became a United Way Agency. For 12 years the United Way provided 60-80 percent of the Committee's financial support.
In 1962, the Committee was welcomed as an affiliate of the National Council on Alcoholism, the first in California.
By the early 1970s, the Alcohol Information Center was lending its modest library of films to schools and civic groups, distributing free educational pamphlets, and furnishing and expanded group of speakers.
In 1975 from a small office on the corner of De La Vina and Micheltorena Streets, an ambitious Employee Assistance Program was launched with Kay Webb as Director. It was funded by County Revenue Sharing and County Alcoholism Services, and was completely self-supporting within about seven years.
In June of 1971, the NCA moved its cramped quarters to a roomy Spanish style building on the grounds of County Hospital. This was an incentive to expand. Eleazar Ruiz, President of the Board of Directors, inspired formation of a monthly "Triple F" (fun, food, & friendship) luncheon. Anyone interested in the subject of alcoholism could attend and hear volunteer speakers, and participate with service providers and agencies.
At the request of the Santa Barbara County Alcoholism Services, a Drop-In center was established in December of 1980. The Drop-In Center is funded by the United Way and has become the heart of the Council's referral and education programs.
A court mandated Drinking and Driving Program was set up for multiple offenders. By 1981, under the leadership of Executive Director Bobbi Stevenson, this became the on-going SB-38 Program. With a staff of three, Bobbi also implemented two prevention programs for youth.
The NCA won a National Prevention Award in 1981, 1985, and 1999. The Council Affiliates were formed in 1983 to be the fund-raising and educational membership of the NCA. Major funding efforts began in 1985 with Penny Jenkins as Executive Director and with the first 'Charlie's Show', an auction, fashion and art show. In 1987, the second Charlie's Show evolved into a part of the holiday fundraiser entitled 'Holiday Ole'.
The NCA also opened an office in Santa Maria with County Prevention Services funding by 1984. By 1988 the Santa Maria office received United Way North County Funding. In August of 1999, the Council purchased its own building in Santa Maria.
In 1986 The National Council on Alcoholism Santa Barbara Area elected to change their name to The Council on Alcoholism and Drug Abuse, Santa Barbara (CADA SB). In that same year they purchased a charming city landmark building at the corner of Haley and Santa Barbara Streets. By the end of 1987, renovation was completed and the Council programs continued to expand.
A Children of Alcoholics Prevention Program (the Bear Hug Program) was developed and marketed nationwide in 1986. Also that year, the Friday Night Live Program began as a Teen Sober Activities joint venture of the Council and the Junior League.
By 1987 the Safe Rides component was added, combining the resources of the Council, Junior League of Santa Barbara, Boy Scouts of America, and the California Highway Patrol. The Council later assumed sole operations of the combined project by 1989.
Prior to 1989 the Council and Zona Seca shared operations of the SB-38 Multiple Offender Program. In July of that year the Council assumed sole operation.
Also by 1989 the Designated Driver Program, developed by the Council in collaboration with MADD, CHP, and the County of Santa Barbara became a functioning program of the Council.
Amethyst Ball Founder Mrs. Carolyn Pesnell Amory founded the first Amethyst Ball in 1987, and served as Chairman of the annual event for five years. She was succeeded by Mrs. Royal E. Peterson II, who also served for five years. Additional chairmen included Mrs. Phillip Bernstein, Mrs. Scott Schurmer, Lady Ridley-Tree, Mrs. Donald Harcourt, Mrs. Joe Overgaag, Ivan & Genvieve Reitman, and John & Alyce Faye Cleese. The Amethyst Ball has been held for 18 years. Over the years, the Ball has become the principal fundraising effort of the Council and one wherein staff, volunteers, and Board Members work side by side to ensure its success.
In November of 1989, the Council also assumed operation of Project Recovery from the Community Action Commission. This low cost detox program utilizes counseling, acupuncture modalities and the NADA Protocol.
In February of 1990, the Council on Alcoholism and Drug Abuse was selected as one of eighteen recipients nationwide for a Planning Grant from the Robert Wood Johnson Foundation. In September of 1992, CADA was one of the thirteen organizations awarded a $3 million Fighting-Back grant to fight alcohol and drug abuse in their respective communities. This effort renewed in 1996 for 5 years. Fighting-Back is a comprehensive, community wide effort that works in collaboration with other organizations to address the full range of alcohol and drug problems. Fighting-Back is governed by a Citizen's task force of 79 key leaders as well as an 22 member Steering Committee co-chaired by Bill Cirone, Superintendent, Santa Barbara County Schools and Tom Thomas, President, CEO, Santa Barbara Bank & Trust.
n 1993, through the generous donations of Mr. and Mrs. Pierre P. Claeyssens, Mr. and Mrs. Jon Lovelace, and Lord and Lady Ridley-Tree, the Council was able to purchase its current home offices at 232 E. Canon Perdido Street.
In October of 1998, Community Recovery Network was created. CRN is a part of a nationwide advocacy movement working to de-stigmatize the disease of addiction and advocate for affordable treatment.
In May of 1999, the State Board of Corrections approved the Santa Barbara County application for Juvenile Crime Enforcement and Accountability Challenge Grant II funding. The New Vistas program was created out of this funding and is an intensive outpatient program for families and youths from the East and West sides of Santa Barbara. Project Recovery also opened its Adolescent Treatment Program in the same year.
On November, 18th 1999, the Council celebrated its 50th Anniversary of service in Santa Barbara with a community dinner held at the Doubletree Hotel. Rock and Roll Hall of Famer, David Crosby spoke of his life experiences with addiction.
In January 2000, CADA and local businessman, Bob Bryant, successfully carried out "Summit for Danny", a fund raising climb reaching the top of Mount Kilimanjaro just in time to bring in the New Year. This dedicated effort netted $500,000, a monstrous launch for the campaign to build an adolescent treatment center for Santa Barbara. In August of the same year a second climb took place in the icy terrain of the Canadian Arctic about 500 miles south of the North Pole. This time the climb would be called "Summit for Danny and ALL Our Kids".
After a long journey, The Daniel Bryant Youth & Family Treatment Center was dedicated on March 22, 2001, and is located at 24 W. Anapamu. CADA Opened a twelve bed detox center at Casa Esperanza in February, 2004.
By June of 2004, Penny Jenkins, Executive Director, had seen the Council grow to an agency of over 130 employees. Altogether, the Council's programs of prevention, referral, education, and treatment directly touch the lives of well over 65,000 individuals and families. Indirectly the Council's efforts affect the lives of many thousands of community members.
An active Board of Directors of 25 community leaders committed to the health and well-being of Santa Barbara, and many dedicated volunteers are all a part of what makes the Council on Alcoholism and Drug Abuse work. Together with the Council's staff, they are an integral part of the Santa Barbara Communities.
Today, you will find the Council on Alcoholism and Drug Abuse actively continuing Marty Mann's dream, providing prevention, education, intervention, referral, and treatment services throughout Santa Barbara County.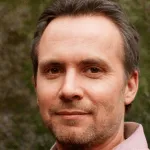 Dear customers, be informed that all the information on this website was originally provided by the Ajanta Pharma Ltd. manufacturer of the Kamagra® remedy for men. Medical articles are reviewed by me. You may follow my biography.