When I was first diagnosed with hypertension, I was overwhelmed by the flood of information and advice. My physician outlined the necessity of medication, highlighting the dangers of uncontrolled blood pressure. However, as I dived deeper into understanding the implications of my treatment, I stumbled upon an unsettling query: Could blood pressure medications trigger erectile dysfunction?
The Heart of the Matter: Blood Pressure Medications
To grasp the potential connection between blood pressure meds and ED, it's vital to understand the function of these drugs:
Diuretics: Often referred to as "water pills," they help kidneys get rid of excess sodium and water.
Beta-blockers: These medications reduce the workload on your heart and open your blood vessels.
ACE inhibitors: They block the formation of a hormone, leading to relaxed blood vessels.
ARBs (Angiotensin II receptor blockers): Like ACE inhibitors, they lead to vasodilation.
Calcium channel blockers: They relax and widen blood vessels.
Each of these has its own mechanism of action and potential side effects.
Delving Deeper: Blood Pressure Meds and Their Impact on Erectile Function
Having established a foundational understanding, I delved into the specifics of how each category might influence erectile function:
Diuretics:

Potential Connection: They can decrease blood flow to the penis, making it harder to achieve an erection.
Reality Check: Not all individuals on diuretics will experience ED.

Beta-blockers:

Potential Connection: They can affect nerve signals that facilitate an erection.
Reality Check: Newer beta-blockers, like nebivolol, may have a lesser risk of causing ED.

ACE inhibitors and ARBs:

Potential Connection: Limited evidence suggests they might even improve erectile function for some.
Reality Check: They're generally considered neutral when it comes to ED.

Calcium channel blockers:

Potential Connection: These are less likely to cause ED compared to diuretics and beta-blockers.
Reality Check: Always communicate any concerns with your physician.
The Bigger Picture: It's Not Always the Meds
Upon further research and discussions with healthcare professionals, I realized:
Other Factors at Play: Hypertension itself can lead to ED. Compromised blood flow, a consequence of prolonged high blood pressure, can impair the blood flow needed for an erection.
Overlapping Health Issues: Conditions like diabetes, heart diseases, or high cholesterol, often coexist with hypertension. These conditions, or their medications, might be the real culprits behind ED.
Mental and Emotional Impact: The stress and anxiety of having a chronic condition, like hypertension, can exacerbate ED.
Navigating the Maze: Personal Solutions and Avenues
Faced with the challenge of managing my hypertension without compromising my sexual health, I took several proactive steps:
Open Communication: I discussed my concerns transparently with my doctor. This helped in identifying the best medication regimen for my unique needs.
Lifestyle Modifications:

Adopting a healthier diet.
Incorporating regular exercise.
Reducing alcohol and tobacco intake.
Managing stress through meditation and relaxation techniques.

Exploring Alternative Therapies: With my doctor's consent, I looked into other treatments, like herbal supplements, that might support erectile function.
Conclusion: Striking the Balance
Understanding the interplay between blood pressure medications and ED is neither straightforward nor universal. It's a personalized journey, influenced by various medical, emotional, and lifestyle factors. The key lies in informed decision-making, open conversations with healthcare providers, and a proactive approach to holistic well-being.
Remember, always consult with a healthcare professional about potential side effects of medications and any changes to your treatment regimen.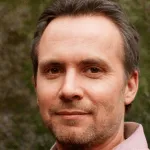 Dear customers, be informed that all the information on this website was originally provided by the Ajanta Pharma Ltd. manufacturer of the Kamagra® remedy for men. Medical articles are reviewed by me. You may follow my biography.