The Healthy Wisconsin Leadership Institute is a continuing education and training resource supported jointly by the University of Wisconsin School of Medicine and Public Health (SMPH) and the Medical College of Wisconsin. Funded through the Wisconsin Partnership Fund for a Healthy Future (affiliated with SMPH) and the Advancing a Healthier Wisconsin endowment (affiliated with the Medical College), the Institute is co-directed by Peter Layde, MD, MSc of the Medical College of Wisconsin and Patrick Remington, MD, MPH of the UW School of Medicine and Public Health and was created to contribute to the development of a "sufficient and competent workforce," one of the priorities of the state health plan, Healthiest Wisconsin 2020.
Purpose: To build public and community health skills and leadership capacity throughout Wisconsin
Vision: Healthy people in healthy communities through education and leadership development
Mission: Development of transformational leaders who engage in innovative community health improvement activities that effectively protect and promote the health of the public
Target Audience: Those working to improve the health of the people of Wisconsin, such as current and future leaders of health care systems, communities, governmental public health agencies, and academic organizations; health care practitioners and providers; policy makers; and the media.
Our regional workshops are held in locations throughout Wisconsin. Each one-day workshop is carefully designed to provide interactive and in-depth exploration of topics important to community and public health leaders. We work with regional partners to assure that the content and our guest faculty address the audience's professional development needs and interests.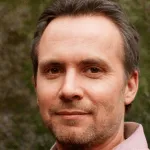 Dear customers, be informed that all the information on this website was originally provided by the Ajanta Pharma Ltd. manufacturer of the Kamagra® remedy for men. Medical articles are reviewed by me. You may follow my biography.