Erectile dysfunction (ED), or impotence, is a common sexual health issue affecting millions of men worldwide. The inability to achieve or maintain an erection firm enough for sexual intercourse can lead to frustration, embarrassment, and strained relationships. While conventional treatments such as medications, vacuum devices, and surgery can be effective, many men are seeking natural and holistic approaches to overcome erectile dysfunction and enhance their sexual well-being. In this comprehensive guide, we will explore various natural strategies and lifestyle modifications that can help you beat erectile dysfunction and enjoy a more satisfying sex life.
Understanding Erectile Dysfunction: The Root Causes
To effectively address erectile dysfunction, it is essential to understand its underlying causes. ED can be attributed to various physical, psychological, and lifestyle factors, including:
Vascular issues: Conditions such as high blood pressure, high cholesterol, and atherosclerosis can impair blood flow to the penis, leading to erectile dysfunction.
Hormonal imbalances: Low testosterone levels, thyroid disorders, and other hormonal imbalances can contribute to ED.
Neurological disorders: Diseases such as multiple sclerosis, Parkinson's disease, and Alzheimer's can damage the nerves responsible for erections.
Psychological factors: Stress, anxiety, depression, and relationship issues can significantly impact sexual performance and contribute to ED.
Lifestyle factors: Poor diet, lack of exercise, smoking, and excessive alcohol consumption can all negatively affect erectile function.
The Holistic Approach: A Comprehensive Strategy for Beating ED Naturally
A holistic approach to erectile dysfunction focuses on addressing the root causes of the problem and promoting overall well-being. By making targeted lifestyle changes and incorporating natural therapies, you can improve your sexual health and achieve long-lasting results. The following sections will discuss various aspects of a holistic approach to ED.
Nutrition and Erectile Dysfunction: Fueling Your Body for Better Performance
A healthy, balanced diet plays a crucial role in maintaining proper erectile function. Certain foods can help improve blood flow, support hormonal balance, and enhance sexual performance. Incorporate these nutritious choices into your daily meals:
Fruits and vegetables: Rich in vitamins, minerals, and antioxidants, fruits and vegetables can help protect blood vessels and support overall health.
Whole grains: High in fiber and essential nutrients, whole grains can help regulate blood sugar levels and improve blood flow.
Lean protein: Foods such as poultry, fish, beans, and legumes provide essential amino acids necessary for the production of nitric oxide, a compound that helps relax blood vessels and facilitate erections.
Healthy fats: Omega-3 fatty acids, found in foods like salmon, walnuts, and flaxseeds, can help reduce inflammation and support cardiovascular health.
Avoid excessive consumption of processed foods, trans fats, and added sugars, as these can contribute to weight gain, inflammation, and impaired blood flow.
Physical Activity: A Key Component of Sexual Fitness
Regular exercise is vital for maintaining cardiovascular health, reducing stress, and supporting hormonal balance, all of which are essential for optimal erectile function. Aim for at least 150 minutes of moderate-intensity aerobic exercise per week, along with strength training and flexibility exercises. Some beneficial activities include:
Walking, jogging, or running
Swimming
Cycling
Yoga or Pilates
Resistance training
Stress Management: Easing the Mind for Better Sexual Performance
Stress, anxiety, and negative emotions can significantly impact erectile function. Incorporating stress management techniques into your daily routine can help improve your mental well-being and support sexual health. Consider trying the following relaxation methods:
Deep breathing exercises
Progressive muscle relaxation
Mindfulness meditation
Guided imagery
Journaling or creative expression
Sleep: The Foundation of Health and Sexual Performance
Adequate sleep is essential for maintaining overall health, hormonal balance, and optimal sexual function. Poor sleep quality or insufficient sleep can negatively affect testosterone levels, energy, and mood, which can contribute to erectile dysfunction. Aim for 7-9 hours of restful sleep each night and establish a consistent sleep schedule. To improve your sleep hygiene, consider the following tips:
Create a relaxing sleep environment: Keep your bedroom cool, dark, and quiet, and invest in a comfortable mattress and pillows.
Establish a bedtime routine: Engage in relaxing activities, such as reading or taking a warm bath, before bedtime to signal to your body that it's time to sleep.
Limit caffeine and alcohol intake: These substances can interfere with sleep quality, especially when consumed close to bedtime.
Manage stress and anxiety: Incorporating relaxation techniques into your daily routine can help promote better sleep.
Natural Remedies and Supplements: Supporting Sexual Health with Herbal Allies
Various natural remedies and supplements have been used for centuries to address erectile dysfunction and support sexual health. While scientific evidence supporting their effectiveness is limited, some men may find relief with these herbal remedies:
Panax ginseng: Also known as Korean or Asian ginseng, this herb has been shown to improve erectile function in some studies.
L-arginine: This amino acid is a precursor to nitric oxide, which helps relax blood vessels and facilitate erections. Some research suggests that L-arginine supplementation may improve ED symptoms in men with low nitric oxide levels.
Ginkgo biloba: This ancient herb is believed to improve blood flow and enhance sexual function, although more research is needed to confirm its effectiveness.
Maca: A Peruvian root known for its aphrodisiac properties, maca may help improve sexual desire and performance.
Always consult with a healthcare professional before trying any new supplement, as some may interact with medications or have potential side effects.
Complementary Therapies: Expanding Your Treatment Toolbox
In addition to lifestyle modifications and natural remedies, complementary therapies can be a valuable addition to a holistic approach to erectile dysfunction. Some potential options include:
Acupuncture: As mentioned earlier, acupuncture may help improve erectile function by increasing blood flow, reducing anxiety, and balancing hormone levels.
Massage therapy: Regular massage can help reduce stress, improve circulation, and promote overall well-being, which may have positive effects on sexual function.
Biofeedback: This technique involves learning to control physiological processes, such as heart rate and muscle tension, to reduce stress and anxiety that can contribute to ED.
Communication and Emotional Support: Strengthening the Foundation of Intimacy
Open communication and emotional support are essential components of a healthy sexual relationship, especially when dealing with erectile dysfunction. Discuss your concerns and feelings with your partner, and work together to find solutions that meet both of your needs. Couples therapy or sex therapy can be helpful for addressing relationship issues and enhancing intimacy.
Conclusion
A holistic approach to beating erectile dysfunction naturally involves addressing the root causes of the problem, making targeted lifestyle changes, and incorporating natural therapies and remedies. By focusing on nutrition, exercise, stress management, sleep, herbal support, and open communication with your partner, you can improve your sexual health and enjoy a more satisfying sex life. Always consult with a healthcare professional before trying any new treatment method, and remember that patience, persistence, and a positive attitude are essential for overcoming erectile dysfunction and reclaiming your sexual power.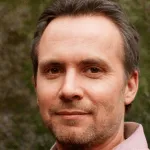 Dear customers, be informed that all the information on this website was originally provided by the Ajanta Pharma Ltd. manufacturer of the Kamagra® remedy for men. Medical articles are reviewed by me. You may follow my biography.