Our Vision
MINISTERING TO THE BODY, SPIRIT AND MIND FOR WOMEN AND CHILDREN OF DOMESTIC VIOLENCE
NON-PROFIT ORGANIZATION 501C-3
Our vision is to be an example to our community, state and nation, as a sanctuary of hope for victims of domestic violence and their children. A sanctuary where thousands of women can be transformed and seen as an individual who is able to stand on her own, with a renewed sense of self confidence in pursuit of a better life for themselves and their children thus  yielding to a new sense of hope for the future.
Our Mission Statement
Our mission is to empower women and children as they transition from brokenness to wholeness by providing the everyday necessities for the Body, Mind and Spirit.
The Body shall receive provision through food, shelter and clothing, along with the other basic essentials; the Mind will be challenged with the goal that every women will have available to her, education and vocation classes in order to obtain the skills needed to provide for her self and her children upon completion of the program, and that every child will be provided with either early education and/or charter schooling to reach the goals set before them; and for the Spirit both the mother and child will participate in counseling services designed to help them overcome the trauma that they faced, while building self confidence, self awareness, self-actualization and self-esteem with spiritual counseling and healing through art and music therapy.
Psychological Evaluation
Individual Counseling
Each individual comes into the program with their own issues. It is our goal to customize the counseling services to ensure that both mental and spiritual growth will be met while they are enrolled in our program.
SERVICES INCLUDE:
CHILD THERAPY
PLAY THERAPY
LIFE COACHING (Including adoption work)
SPECIALIZE TRAINING
ADOPTION
PARENTING
SOCIAL SKILLS
ART EXPRESSION
MUSIC EXPRESSION
These are 1:1 services between the client and the Therapist, or Clinician
Family Therapy
THESE ARE SERVICES RENDERED BETWEEN THE MOTHER, CHILD, SIBLING AND THE THERAPIST.
SERVICES RENDERED ARE INDIVIDUALLY SCOPED FROM THE NEEDS OF THE CLIENTS IN ORDER TO HELP THEM TO ACHIEVE POWER WITHIN THE FAMILY NUCLEI.

Group Therapy
PARENTING
HEALTHY BODIES / HEALTHY MINDS
EXERCISE
TINY TOTS GYM
CLINICAL SUBSTANCE TREATMENT
GIRLS ONLY ages, 10-16
BOYS ONLY ages, 10-16
SUMMER GROUPS
ANGER MANAGEMENT
LOVE AND LOGIC AND OTHER PARENTING CURRICULU
Spirituality
Spiritual and Christian counseling
Child Therapy
Trauma focused cognitive behavioral therapy
Eye movement, Desensitization and Reprocessing (EMPR)
Play Therapy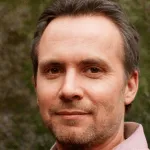 Dear customers, be informed that all the information on this website was originally provided by the Ajanta Pharma Ltd. manufacturer of the Kamagra® remedy for men. Medical articles are reviewed by me. You may follow my biography.