Welcome
NIDDK-Sponsored Cooperative Center of Excellence in Hematology CCEH Indianapolis-Indiana University School of Medicine
The Cooperative Center of Excellence in Hematology (CCEH) at Indiana University School of Medicine features four scientific core facilities: the Experimental Mouse Resources Core, the Optical Microscopy Services Core, the Angiogenesis Core, and the Flow Cytometry Core in addition to the Enrichment Program of the Center. These cores offer a wide variety of services to all CCEH members (23 investigators) and other researchers on the IUSM campus. 
Experimental Mouse Resources Core
The Experimental Mouse Resources (EMR) Core of the Cooperative Hematology Specialized Core Center (CHSCC) will be utilized by investigators for in vivo studies focused on gaining a detailed understanding of molecular and cellular mechanisms involved in steady state hematopoiesis, transplantation/engraftment, and the bone marrow niche. Centralization will prevent duplication of resources, ensure consistent supply of mice, and maintain high quality research infrastructure essential for conducting in vivo studies. The EMR core will provide CHSCC investigators advanced resources for investigational studies using mice for murine and human transplantation models.
The specific aims and responsibilities of the EMR core are:
Maintain on-site breeding colonies of mouse strains essential for study of murine and human hematopoietic cells in vivo. Breeding colonies for C57/BL/6J, B6.SJL-Ptprca Pepcb/BoyJ (Boy/J), and the F1 cross (BoyJxC57BL/6J) will be maintained for murine transplantation studies. Due to differences at the pan leukocyte marker CD45, these mouse strains provide the opportunity to track and easily distinguish donor, competitor, and recipient cells in competitive repopulation experiments. For investigations focused on human hematopoietic cells, a colony of NOD.Cg-PrkdcscidIl2rgtm1Wjl/SzJ (NSG) will be maintained. A new breeding colony of MISTRG mice which supports multi-lineage engraftment and development of a human innate immune system will be established. Given the interest in other stem cell sources, cells derived from embryonic tissue, endothelium, epithelium, heart, and liver can also be studied in these animal models.
Provide specialized core services and consultation to CHSCC investigators. EMR Core personnel will perform all irradiations, obtain and analyze peripheral blood for analysis of donor cell chimerism over time, perform dosing of compounds, as well as harvest and provide tissues from transplanted mice to CHSCC investigators for detailed analysis. The EMR Core leader will coordinate with Core personnel all aspects of these procedures and provide assistance with experimental design, methodology, and data interpretation.
Serve as an educational resource for CHSCC laboratories. As outlined in our proposal, exceptional connectivity between the EMR Core and other CHSCC Cores will augment the research and training activities of the CHSCC membership. Training in the execution of high quality in vivo studies will be a critical and essential component in training our next generation of scientists to be successful in research careers dedicated to the study of hematopoietic stem cell biology and regulation.
Optical Microscopy Core
Optical microscopy (OM) has played a fundamental role in biological research for more than 300 years, but has been transformed into a truly quantitative tool in the past twenty years with the development of digital imaging systems, sensitive microscope systems, and fluorescent biosensors. Capable of dissecting physiological and biochemical processes within living cells and even within living animals, OM has become a critical tool in modern biomedical research. The equipment of the Indiana Center for Biological Microscopy (ICBM) provides CHSCC investigators with the potential to capitalize on many of these exciting developments – realizing this potential is the goal of the OM Core. To accomplish this, the Core will provide technical support services to ensure productive exploitation of the resources of the ICBM by CHSCC researchers, including one of the most exciting techniques in biomedical microscopy – intravital microscopy.
The OM core is designed to enhance and extend use of the ICBM by IU CHSCC investigators. First, the OM Core will provide technical assistance to ensure that CHSCC laboratories realize the full potential of the imaging systems of the ICBM. Second, the OM Core will extend and implement methods of intravital microscopy of the bone marrow niche to support unique and powerful new studies of hematopoietic cell biology.
The specific Aims of the OM Core are:
Aim 1:
Develop protocols and provide training in microscopy, including confocal microscopy of fixed samples, quantitative imaging of living cells and methods of two-dimensional and three-dimensional image analysis. Provide ongoing consultation and guidance on the design and analysis of new microscopy studies.
Aim 2:
Work with CHSCC investigators to implement quantitative procedures of intravital microscopy of the mouse bone marrow niche.
The OM Core will constitute an invaluable resource for the CHSCC, providing investigators with the technical support necessary to fully exploit the potential of optical microscopy as a tool in biomedical research, to conduct studies beyond their current capabilities, including quantitative intravital microscopy of the bone marrow niche. Insofar as this powerful and unique technique is limited to a handful of laboratories worldwide, the OM Core will provide IU CHSCC investigators with a core function that does not exist elsewhere.
Angiogenesis Core
The mechanisms and molecular regulation of angiogenesis, i.e., the formation of new blood vessels from pre-existing vasculature, is of great scientific interest due to its critical role in tissue homeostasis and in multiple diseases. The demonstration that circulating endothelial progenitors cells can contribute to new vessel formation has spearheaded significant research in this area. These works also generated intense debate, exposing the difficulty in defining the phenotype and biological functions of circulating endothelial progenitors and of proangiogenic hematopoietic cells. Here, we propose the creation of a new Angiogenesis Core, to provide CHSCC investigators with cutting-edge assays for research in hematopoiesis and endothelial cell/vascular biology, including innovative tools developed by researchers at our institution. Importantly, the CHSCC Angiogenesis Core will serve a group of investigators with aligned scientific interests in nonmalignant hematopoiesis, in vascular biology and the role of endothelial progenitors in physiology and disease, as well as in studying the role of bone marrow-derived cell subsets on angiogenesis and vessel repair. The Angiogenesis Core is fully integrated with other cores of this CHSCC application and will foster the exchange of ideas and scientific expertise in these research areas. In addition, the core will promote opportunities to share resources and to have access to new, unique assays developed by this core in collaboration with other investigator(s).
The Specific Aims of the Angiogenesis Core are:
To provide expert consultation and guidance for the design and data analyses of studies defining hematopoietic cell subsets contributing to angiogenesis, develop innovative strategies for further defining pro-angiogenic cells (but non-vessel forming) and angiogenic cells (vessel-forming) from patient blood and tissue samples, and instruct investigators on the use of these novel identification strategies.
To perform selection of CD34+ hematopoietic progenitor cells and in vitro clonal assays of hematopoietic progenitor cell function. These cells will become available for investigations performed in the 3 other cores of this application. In the Experimental Mouse Resource core (core 2) to assess the in vivo hematopoietic stem cell function (in the context of ECFC vessel formation), in the Flow Cytometry core (core 5) to isolate phenotypically defined groups of angiogenic progenitors (ECFC and HSPC) for the in situ assessment of the functional capacity of these cells, and for examining bone marrow injury and regeneration using intravital fluorescence microscopy in the Optical Microscopy core.
Flow Cytometry Core
A shared Flow Cytometry (FC) core is proposed for the Cooperative Hematology (CHSCC) to support the research efforts of members of the center. Flow cytometric services are integral and critical services for the research activities of a large number of CHSCC members. Access to a comprehensive array of flow cytometric applications such as cell sorting both in bulk and as single cells, immunophenotypic analysis, cell cycle analysis, and genomic and metabolic regulation at the single cell level, is an invaluable resource for hematopoiesis and stem cell research. A centralized core for CHSCC members offering different flow cytometric services provides several advantages over the acquisition of these services on an individual basis. More importantly, the proposed core will be an extension of an existing shared facility at the Indiana University School of Medicine (IUSM). Therefore, the infrastructure and organizational arrangements of our FC core are already established making it simpler and more efficient to provide state-of-the-art services at a much-reduced cost to CHSCC members. The presence of a FC core will enhance the research efforts of CHSCC members focused on the thematic goals of this center, namely nonmalignant hematology research in the areas of human and murine HSC and HPC regulation. The FC core proposes two specific aims. 1- Provide outstanding, consistent, timely, and economical multicolor analysis, cell sorting, image flow analysis, and single cell genomics and proteomic analysis to all CHSCC members to facilitate the conduct of their research in hematopoiesis and stem cell biology that requires any of these services. 2- Enhance the productivity of CHSCC members by providing centralized and standardized flow cytometric and other related services that allow for the exchange of protocols and results between investigators and advance the distribution of scientific knowledge. The proposed FC core will add new capabilities in early 2015 that will enable cutting-edge genomic and proteomic analyses at the single cell level. Availability of these powerful flow cytometric resources through the FC core will allow investigators of the CHSCC to apply advanced technologies to their research and utilize sophisticated methodologies for their varied studies in nonmalignant hematology.
http://www.cancer.iu.edu/research-trials/facilities/flow-cytometry/index.shtml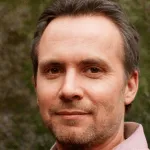 Dear customers, be informed that all the information on this website was originally provided by the Ajanta Pharma Ltd. manufacturer of the Kamagra® remedy for men. Medical articles are reviewed by me. You may follow my biography.