Erectile dysfunction (ED) is a condition that not only affects a man's physical health but also disrupts his emotional well-being and intimate relationships. The complexities surrounding ED often create tension and distance between partners. This article aims to shed light on the journey of rediscovering intimacy amidst ED, providing comprehensive strategies and guidance to revitalize your bedroom experience.
Understanding Erectile Dysfunction
Erectile dysfunction, characterized by the inability to achieve or sustain an erection suitable for sexual activity, is a prevalent concern affecting millions of men worldwide. While it's commonly associated with aging, ED can occur at any age due to various causes, ranging from underlying health conditions like diabetes, cardiovascular disease, and neurological disorders to psychological factors such as stress, anxiety, and depression.
Recognizing ED as a common and treatable condition is the first step in reducing stigma and facilitating open conversation about sexual health. Understanding that ED doesn't define your manhood or your capacity to satisfy your partner can also be incredibly liberating.
Impact of ED on Intimacy
The onset of ED often leads to an unsaid, yet palpable shift in the bedroom. The decrease in sexual activity due to ED may lead to feelings of inadequacy, embarrassment, frustration, and disappointment, affecting one's self-esteem and confidence. Furthermore, it can cause strain in relationships, creating a wall of misunderstanding and communication gaps.
While the impact of ED on intimacy is significant, it's essential to remember that intimacy extends beyond the act of intercourse. Intimacy is about closeness, trust, and a deep emotional connection. Understanding this broader definition of intimacy can open doors to new possibilities for connection and pleasure, even amidst the challenges of ED.
Open Communication: The Key to Addressing ED
Communication is the bedrock of any relationship, and it becomes even more critical when navigating issues like ED. It's essential for both partners to engage in open, honest, and non-judgmental conversation about their feelings, fears, and expectations related to ED. Discussing the issue can reduce anxiety, strengthen emotional bonds, and pave the way for mutually satisfying solutions. If open dialogue seems daunting, consider seeking help from a counselor or a sex therapist.
Rediscovering Intimacy: Beyond Erectile Function
While erectile function is an important aspect of male sexual performance, it's not the sole determinant of satisfying sexual intimacy. Here are some strategies for rekindling intimacy and passion amidst ED:
Expanding Your Sexual Repertoire: Intimacy isn't just about penetration. Exploring other forms of sexual activity like foreplay, oral sex, mutual masturbation, or sensual massage can bring pleasure and deepen your connection.
Prioritizing Non-Sexual Touch: Cuddling, holding hands, or sharing a warm hug can foster a sense of closeness and bonding.
Emotional Intimacy: Sharing thoughts, dreams, and fears can help build emotional intimacy. Being supportive and understanding can foster a safe emotional space, allowing for a deeper connection.
Experimenting with Sex Toys: Sex toys can add a fun element to your intimate moments and offer alternative ways to achieve pleasure.
Maintaining a Healthy Lifestyle: Regular exercise, a balanced diet, and sufficient sleep can improve overall health and potentially enhance sexual function.
Professional Help: Treatment Options for ED
While lifestyle changes and communication strategies can help manage the psychological and relationship impacts of ED, medical intervention may be necessary to address the physical aspects. Treatments for ED range from oral medications, vacuum erection devices, penile injections, to surgical options. A healthcare provider can guide you in choosing the best treatment based on your specific situation.
Strengthening Your Relationship: Rising Above ED
Facing ED as a team can strengthen your relationship. It offers an opportunity to develop deeper empathy, understanding, and respect for one another. By focusing on emotional connection and exploring new ways to express intimacy, you can foster a stronger bond, transforming the challenge of ED into an opportunity for growth and deeper connection.
A New Chapter of Intimacy
Erectile dysfunction doesn't signal the end of a fulfilling intimate relationship. By understanding and addressing ED, opening the lines of communication, exploring new avenues of sexual expression, and seeking appropriate medical intervention, you can embark on a journey of rediscovering intimacy. This journey is not about recreating past experiences but about writing a new chapter of intimacy, tailored to your evolving relationship. Remember, a bedroom revival isn't just about reigniting sexual activity; it's about rediscovering the essence of intimacy amidst the challenges of erectile dysfunction.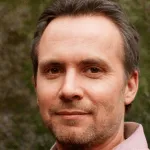 Dear customers, be informed that all the information on this website was originally provided by the Ajanta Pharma Ltd. manufacturer of the Kamagra® remedy for men. Medical articles are reviewed by me. You may follow my biography.