Adult Refsum's Disease (ARD) is a rare genetic metabolic disorder characterized by the accumulation of a fatty acid called phytanic acid in various tissues and organs, leading to a myriad of symptoms and complications. In this comprehensive article, we delve into the pathophysiology, clinical manifestations, diagnostic approaches, and management options for Adult Refsum's Disease, providing a thorough understanding of this rare and complex condition.
Pathophysiology of Adult Refsum's Disease
ARD is an autosomal recessive inherited disorder caused by mutations in the PHYH or PEX7 genes. These genes are involved in the breakdown of phytanic acid, a branched-chain fatty acid obtained from the diet, primarily found in dairy products, certain meats, and fish. The genetic mutations result in a deficiency of the enzyme phytanoyl-CoA hydroxylase, which is responsible for the alpha-oxidation of phytanic acid.
Due to the enzyme deficiency, phytanic acid accumulates in various tissues, including the nervous system, liver, kidneys, and heart. The excessive storage of phytanic acid can cause damage and dysfunction to these organs and tissues, leading to the clinical manifestations associated with ARD.
Clinical Manifestations of Adult Refsum's Disease
The symptoms of ARD can vary significantly among affected individuals and typically appear during late childhood or early adulthood. Common clinical manifestations of ARD include:
Retinitis pigmentosa: Progressive degeneration of the retina leading to night blindness, loss of peripheral vision, and eventually, complete blindness.
Peripheral neuropathy: Nerve damage causing muscle weakness, numbness, and pain in the extremities.
Hearing loss: Progressive sensorineural hearing loss that may lead to complete deafness.
Ataxia: Impaired coordination and balance due to cerebellar dysfunction.
Ichthyosis: Dry, scaly skin, typically affecting the extremities.
Cardiac arrhythmias: Irregular heartbeats that may increase the risk of sudden cardiac death.
Liver enlargement (hepatomegaly) and elevated liver enzymes: Indicative of liver dysfunction.
The progression of ARD is typically slow, and symptoms may worsen over time, leading to significant disability and reduced quality of life.
Diagnostic Approaches to Adult Refsum's Disease
Diagnosing ARD can be challenging due to the rarity of the condition and the variability of symptoms. The diagnostic process typically includes:
Medical history and physical examination: A thorough assessment of symptoms, family history, and clinical manifestations.
Blood tests: Measurement of serum phytanic acid levels, which are significantly elevated in individuals with ARD.
Genetic testing: Identification of mutations in the PHYH or PEX7 genes.
Electromyography (EMG) and nerve conduction studies: To assess nerve function and evaluate peripheral neuropathy.
Ophthalmologic examination: To detect retinitis pigmentosa and evaluate the extent of retinal degeneration.
Audiometry: To assess the severity of hearing loss.
Management Options for Adult Refsum's Disease
There is currently no cure for ARD. However, management focuses on alleviating symptoms and slowing disease progression through a combination of dietary modifications, supportive care, and regular monitoring.
Dietary modifications: A low-phytanic acid diet is the cornerstone of ARD management. Patients are advised to avoid or limit foods high in phytanic acid, such as dairy products, fatty meats, and fish. A registered dietitian can provide guidance on meal planning and nutritional supplementation to ensure adequate nutrient intake.
Supportive care: Depending on the severity of symptoms, individuals with ARD

may require various supportive care measures, including:

Physical therapy: To maintain mobility, muscle strength, and overall function in patients with peripheral neuropathy and ataxia.

Occupational therapy: To help patients adapt to daily living activities and promote independence.

Speech therapy: To assist patients with communication difficulties due to hearing loss.

Assistive devices: The use of mobility aids, hearing aids, or visual aids to help patients maintain functional independence.

Skincare: Proper skincare, including regular moisturizing and gentle exfoliation, can help manage ichthyosis and prevent complications such as skin infections.

Regular monitoring: Patients with ARD require ongoing medical surveillance to assess disease progression and monitor liver function, cardiac health, and other organ systems that may be affected by the accumulation of phytanic acid.
Prognosis and Future Research
The prognosis for individuals with ARD can vary significantly, depending on the severity of symptoms, adherence to dietary modifications, and the presence of comorbidities. Early diagnosis and intervention can help slow disease progression and improve the long-term outlook for affected individuals.
Future research into the pathophysiology of ARD, as well as the development of novel therapeutic approaches, is crucial for improving the understanding and management of this rare metabolic disorder. Potential avenues of research include gene therapy, enzyme replacement therapy, and the identification of new therapeutic targets to address the underlying enzyme deficiency.
Conclusion
Adult Refsum's Disease is a rare genetic metabolic disorder characterized by the accumulation of phytanic acid in various tissues and organs, leading to a wide range of clinical manifestations. Although there is currently no cure for ARD, early diagnosis, dietary modifications, and supportive care can help slow disease progression and improve the quality of life for affected individuals. Continued research into the pathophysiology and potential therapeutic targets for ARD is vital for enhancing our understanding of this complex condition and developing new treatment options for patients.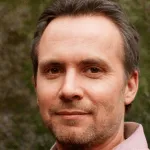 Dear customers, be informed that all the information on this website was originally provided by the Ajanta Pharma Ltd. manufacturer of the Kamagra® remedy for men. Medical articles are reviewed by me. You may follow my biography.